A list of refreshing, fun non-alcoholic green drinks for St. Patrick's Day party that makes you excited to drink it! Skip the booze and serve these Mocktails!
These St. Patty's day drinks will surely cater to all age groups at your next house party!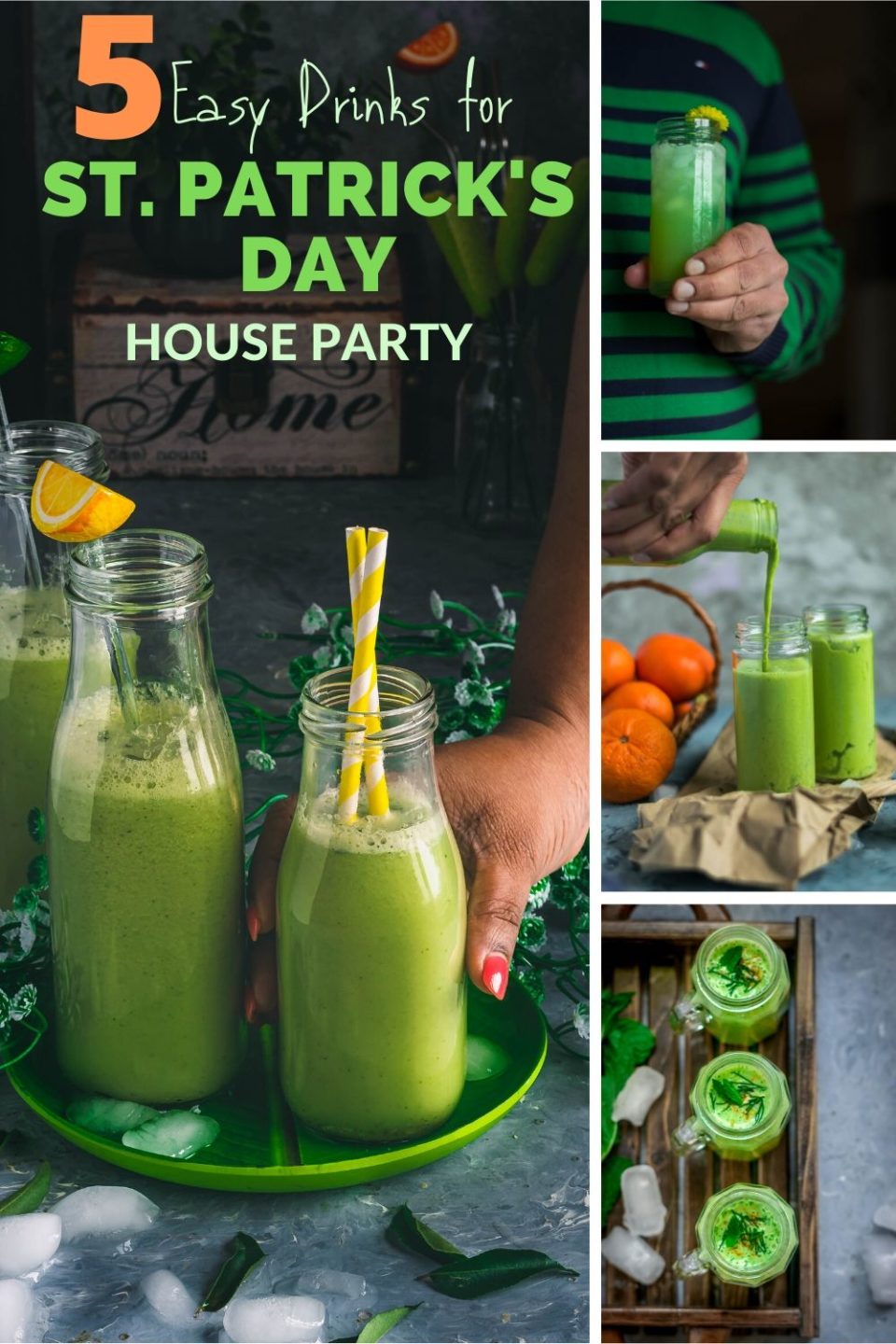 What is St. Patrick Day?
The St. Patrick's Day tradition began as a feast day held in honor of St. Patrick on the anniversary of the day he died, i.e. on March 17th.
Christians put aside their Lenten restrictions and consume food and alcohol. That is why excessive drinking has become permanently linked to this celebration.
What do the Irish drink on St Patrick's Day?
Drinking a pint of Guinness is one of the most important things to do in Ireland, and this Guinness drinking reaches a whole new level.
What drinks are traditionally drunk at St Patrick's Day party in the US?
Green beverages for St. Patty's day are most popular. Drinks like green beer, green cocktails made with creme de menthe, Irish coffee, or Pints of Guinness and green mocktails are served at a St. Patrick's day party!
Trending now
What is the most popular non-alcoholic drink?
What do the teetotalers drink? There are many beverages that contain no alcohol and that will cater to all age groups. You can serve any of these suggested below along with fruit punch, tea, and coffee.
How many non-alcoholic drinks can you have at a party?
While planning, estimate one drink per person, per hour of the event, plus one more each just to be on the safe side. There should be no shortage!
Green drinks for St. Patrick's day party
If there is a demand for booze, there is also a huge demand for non-alcoholic green drinks on this day. Here are some of my favorite recipes that are kid-friendly, easy to make, booze-free, and green in color!
Let's rock this St. Patrick's day party together!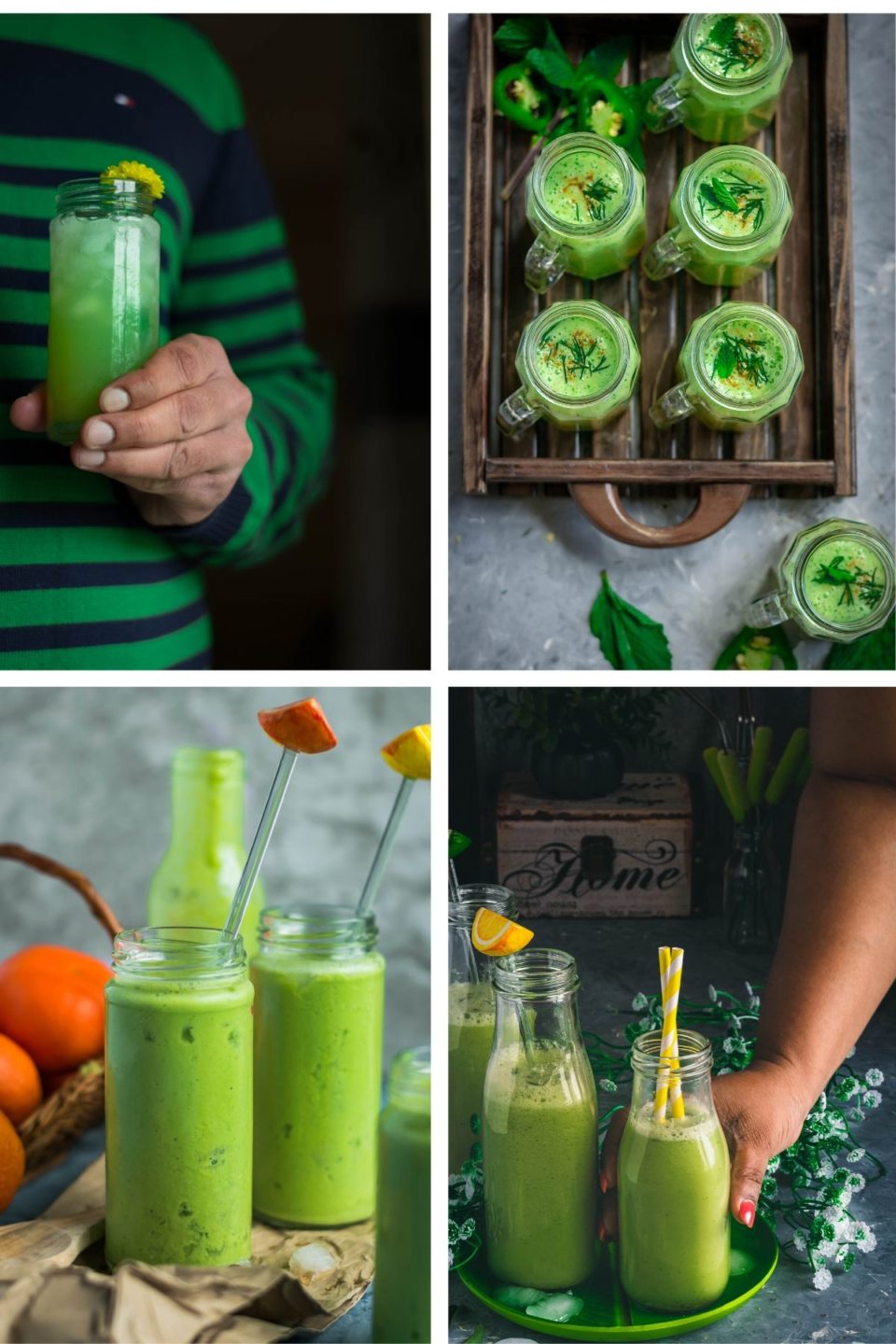 Make this irresistible and refreshing cucumber flavored vegan buttermilk or chaas in just 10 minutes, the next time you get cucumbers! A drink all will love!
Cold Cucumber Soup is the only cold vegan soup you will need this summer. Made with crunchy veggies & herbs, this cucumber gazpacho soup is a crowd favorite! So, if you are looking for no-cook cold soup recipes for summer, look no further! You can make this chilled cucumber soup in just 10 minutes!
Need something to wake you up? Try my Mango Spinach Yogurt Power Smoothie for breakfast today! It's fresh, healthy & can keep you full till about lunch! It's alright to begin St. Patrick's day on a healthy note!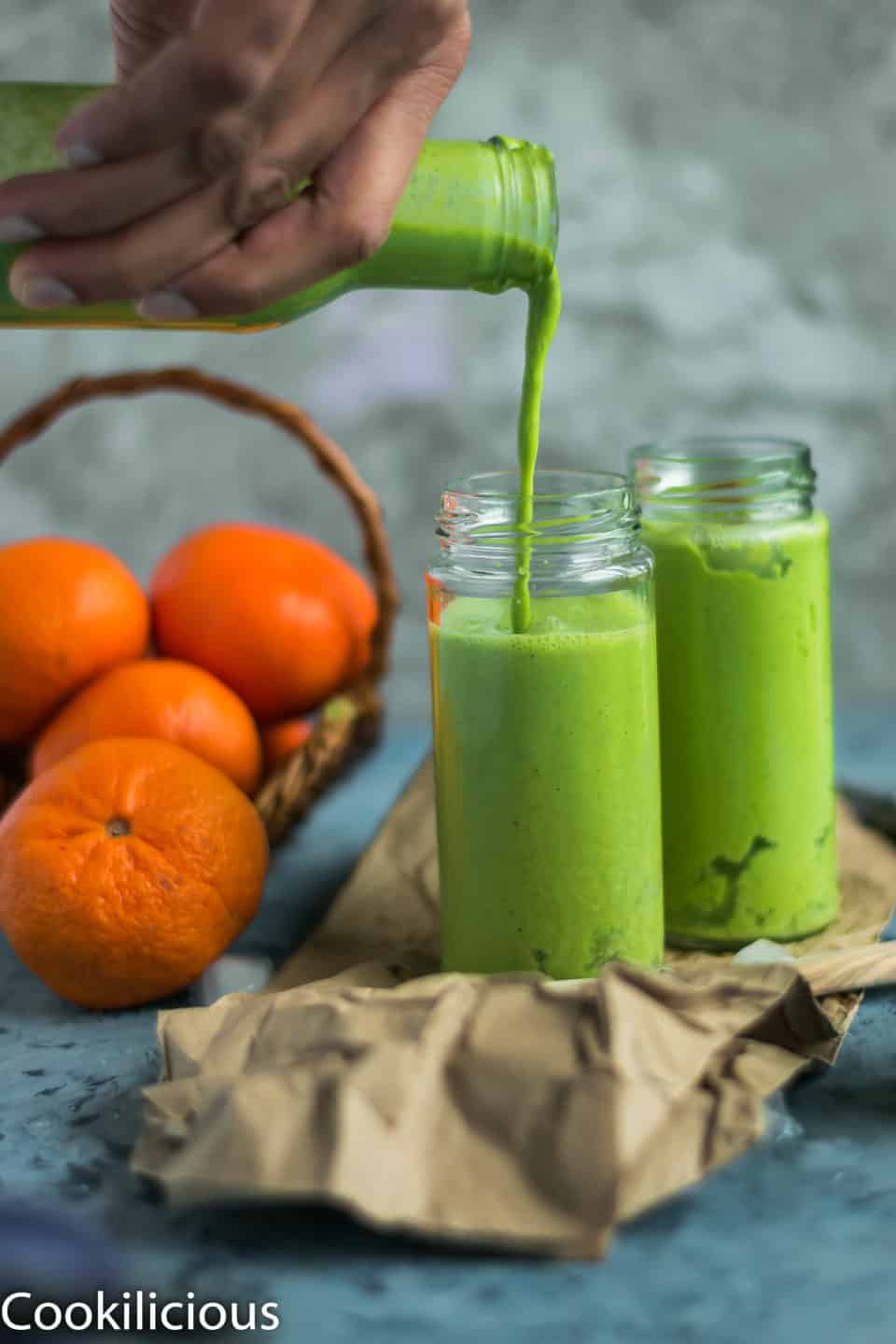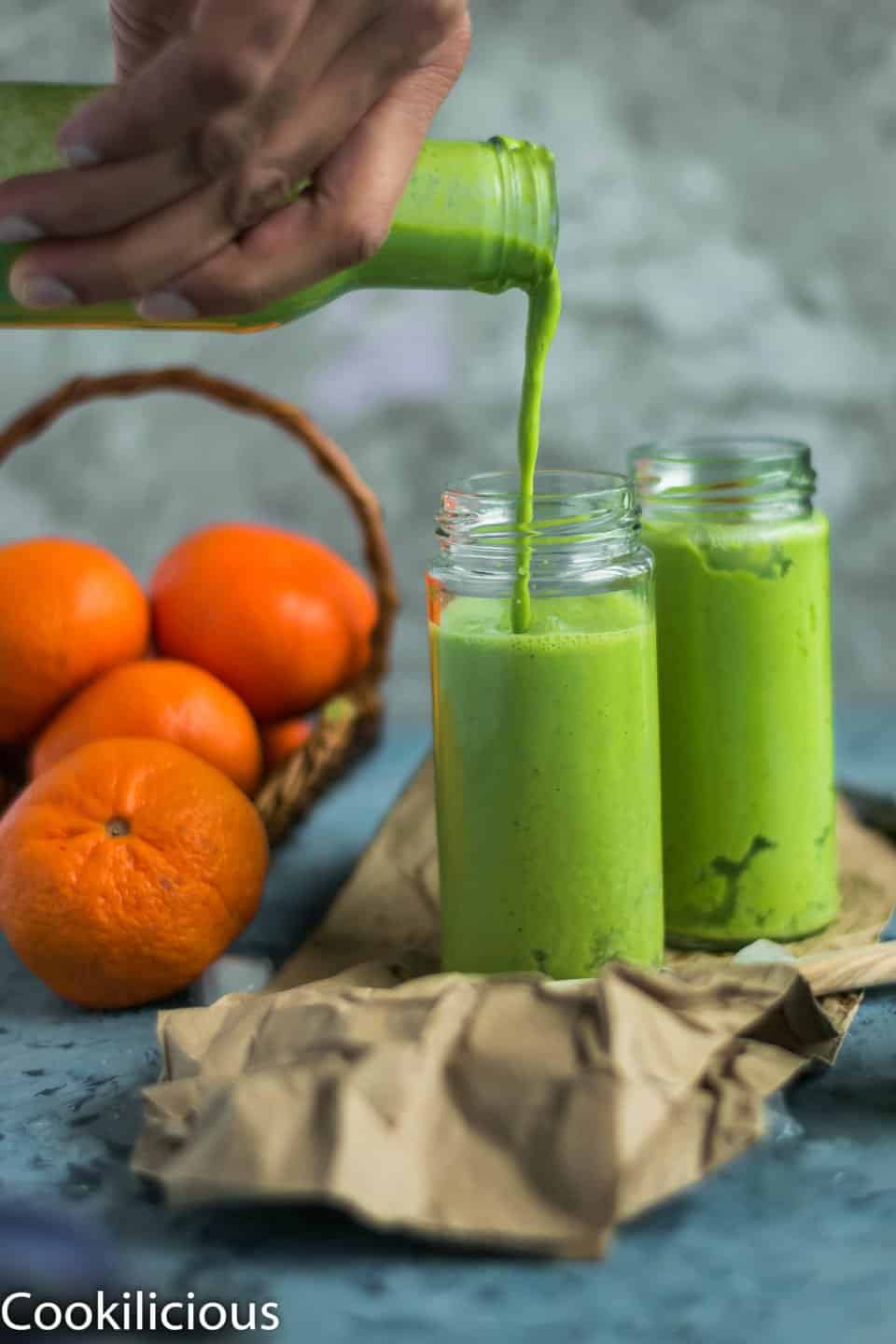 Healthy and refreshing Cucumber Mint Lemonade with a spicy jalapeno twist! This lemon cucumber mint water will keep you hydrated all day! Make this vegan drink in just 5 minutes and sip on it the whole day!
When you serve mocktails like these, no one is going to miss the alcohol! I hope you celebrate this St. Patrick's day party with lots of green mocktails, vigor, and fun. Happy Patrick's day to all of you.
BTW, if you are looking for savory party dishes to serve on St. Patrick's day, then check out Spinach Rice, Cucumber Salad, Kovalam Mutter, Green beans Stir-Fry, and Amaranth Potato Idli!
If you do try any of these green drinks for St. Patrick's day or any other recipe from the blog, please let me know. I welcome your comments, star ratings, tweaks, and suggestions.
Stay connected on FACEBOOK, TWITTER, INSTAGRAM, and PINTEREST to see more delicious recipes and what I'm up to.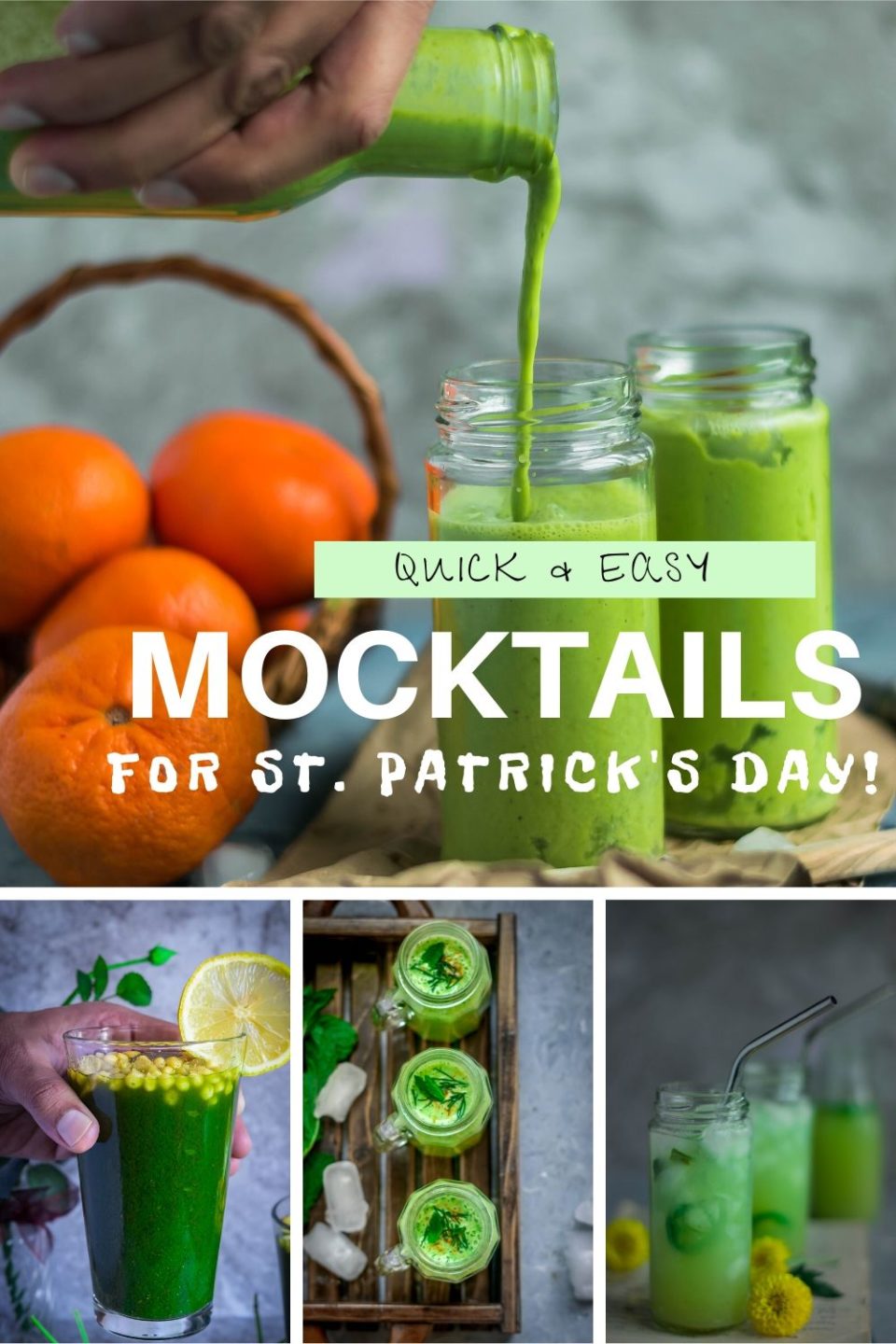 Disclosure: This post contains affiliate links. For more information on my Affiliate and Advertising Policy, please click here.