A collection of appetizing desserts to make this Valentine's day for your loved ones from Cookilicious.
Valentine's day is a special day and that calls for special desserts. If your family too loves to try something different on this day rather than everything made of chocolate, then you have come to the right place. Sharing with you some interesting and innovative sweet treats that will blow your minds with their flavors, textures and taste. Team these desserts with any main course and you have quite a spread!
Amortentia – Harry Potter Love Potion Punch
Amortentia is the most powerful love potion in existence. My version is non alchoholic, fruit based & delicious. It's Harry Potter's Valentine's Day Special!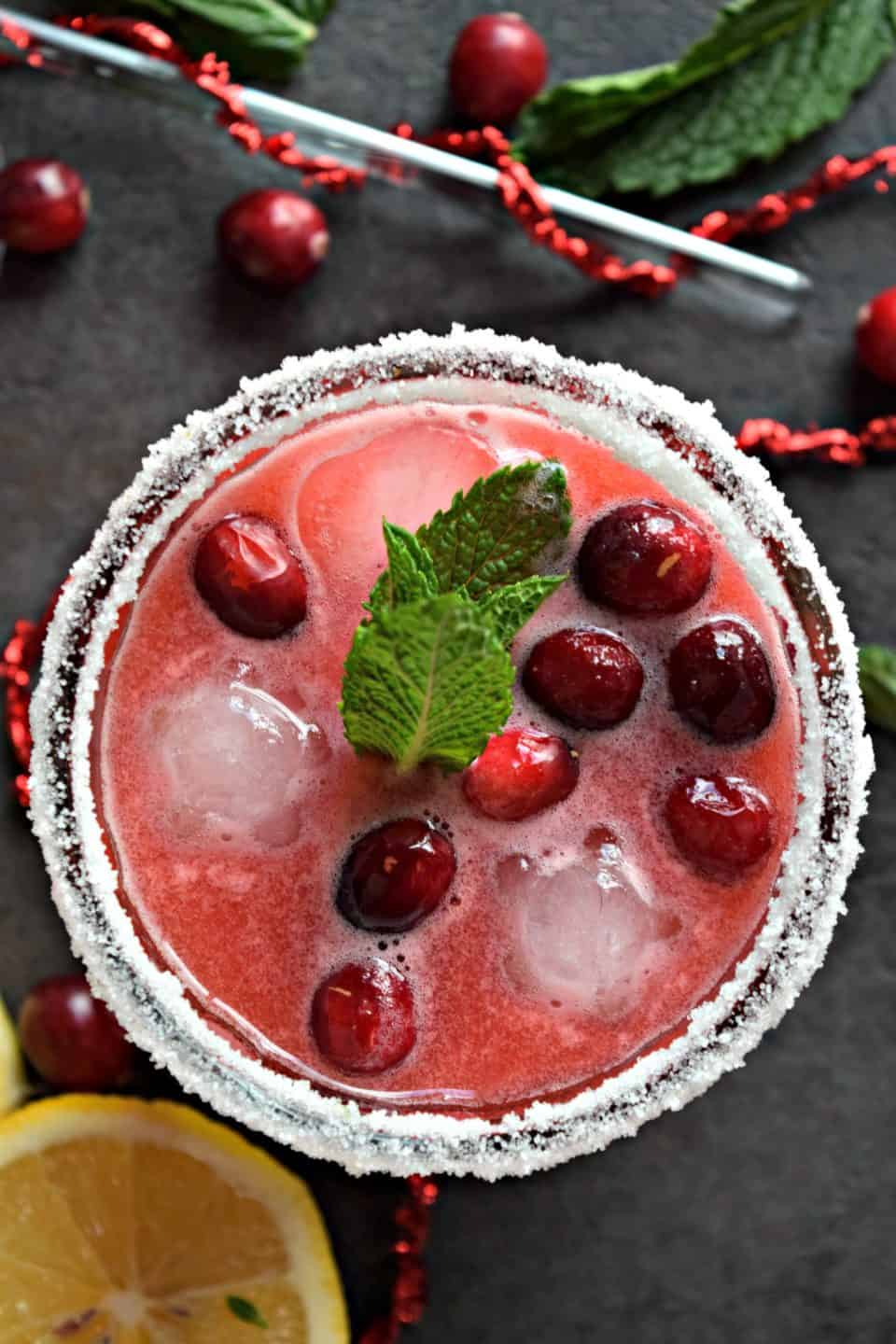 Great Grains Cereal, Mango and Beetroot Frozen Treats!
Great Grains Cereal, Mango & Beetroot are blended together to make delicious frozen treats. A healthy ice cream using an ice cream maker.
Eggless Red Velvet Cupcakes with Beets
Eggless Red Velvet Cupcakes with no artificial color but made with beetroot puree. These cupcakes are delicious & the recipe is fail proof. Holiday recipes!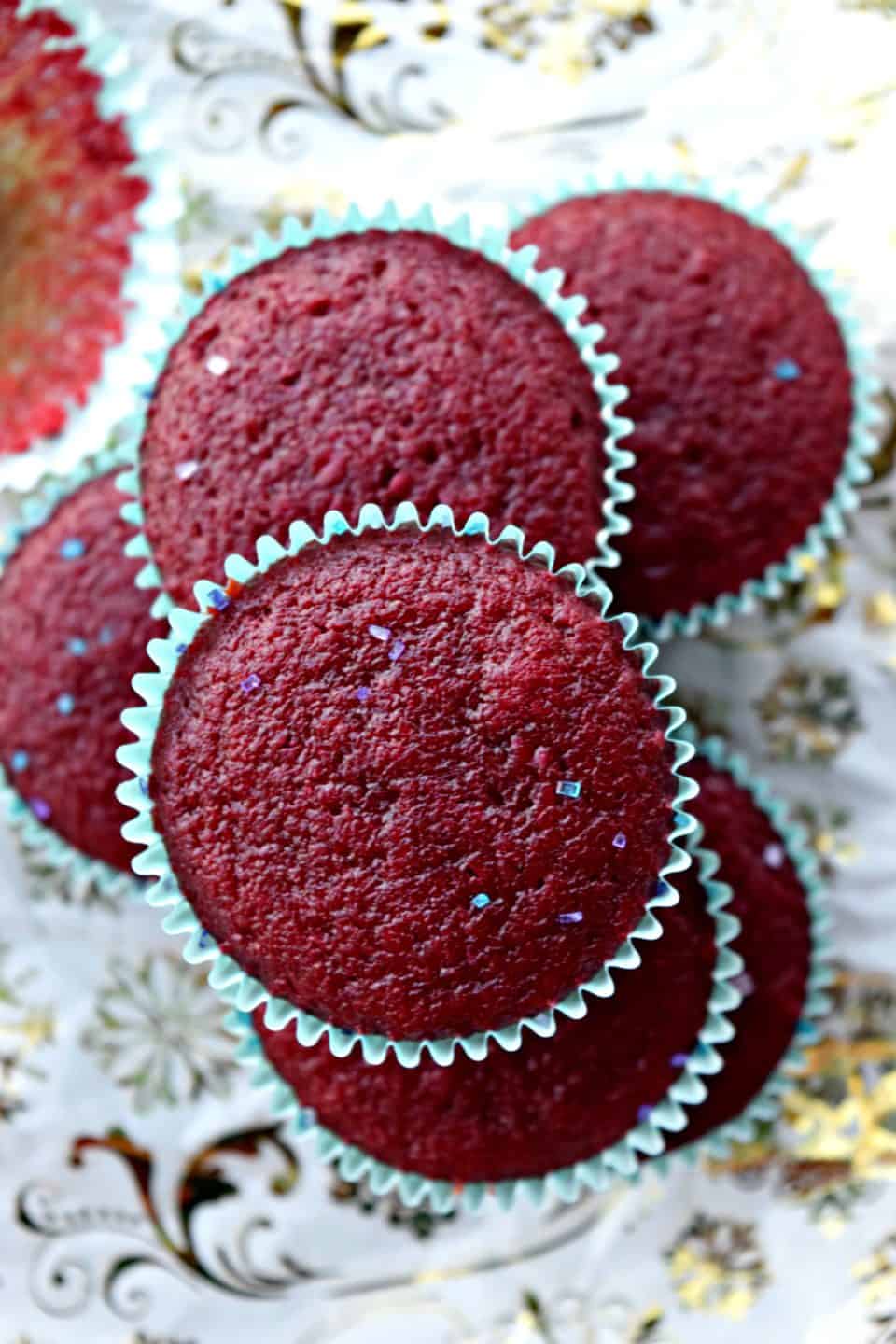 Beetroot Plum Rose Ice Pops is a healthy power snack. A unique combo of fruit & vegetable in one dish makes it very delicious. A fun family treat for all ages!
Rambutan Rose Lassi – An Indian Smoothie!
Rambutan Rose Lassi is a cool & sweet Indian drink made with thick yogurt. Rambutan & rose syrup enhances the flavor & makes it lip-smacking & healthy too.
Rabri Ice Cream with Beetroot & Raspberry Sauce
Rabri Ice Cream with Beetroot & Raspberry Sauce is a fusion Indian dessert. A rich pudding made with bread & milk served with this delicious beets sauce.
Strawberry Cheesecake Popsicle With Granola
It's a creamy strawberry cheesecake made into a Popsicle with crushed granola base. They taste just like biting into a real cheesecake minus the calories.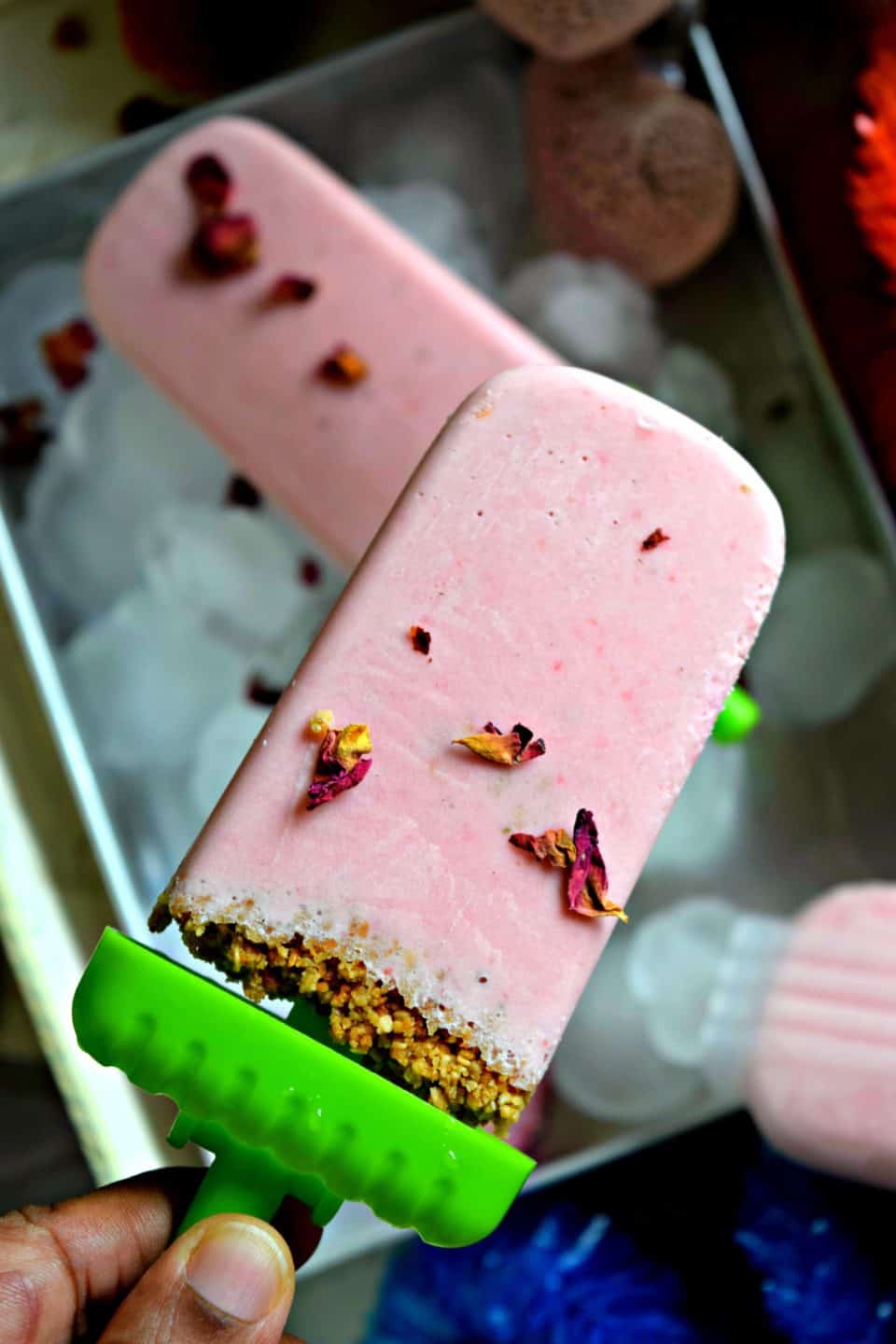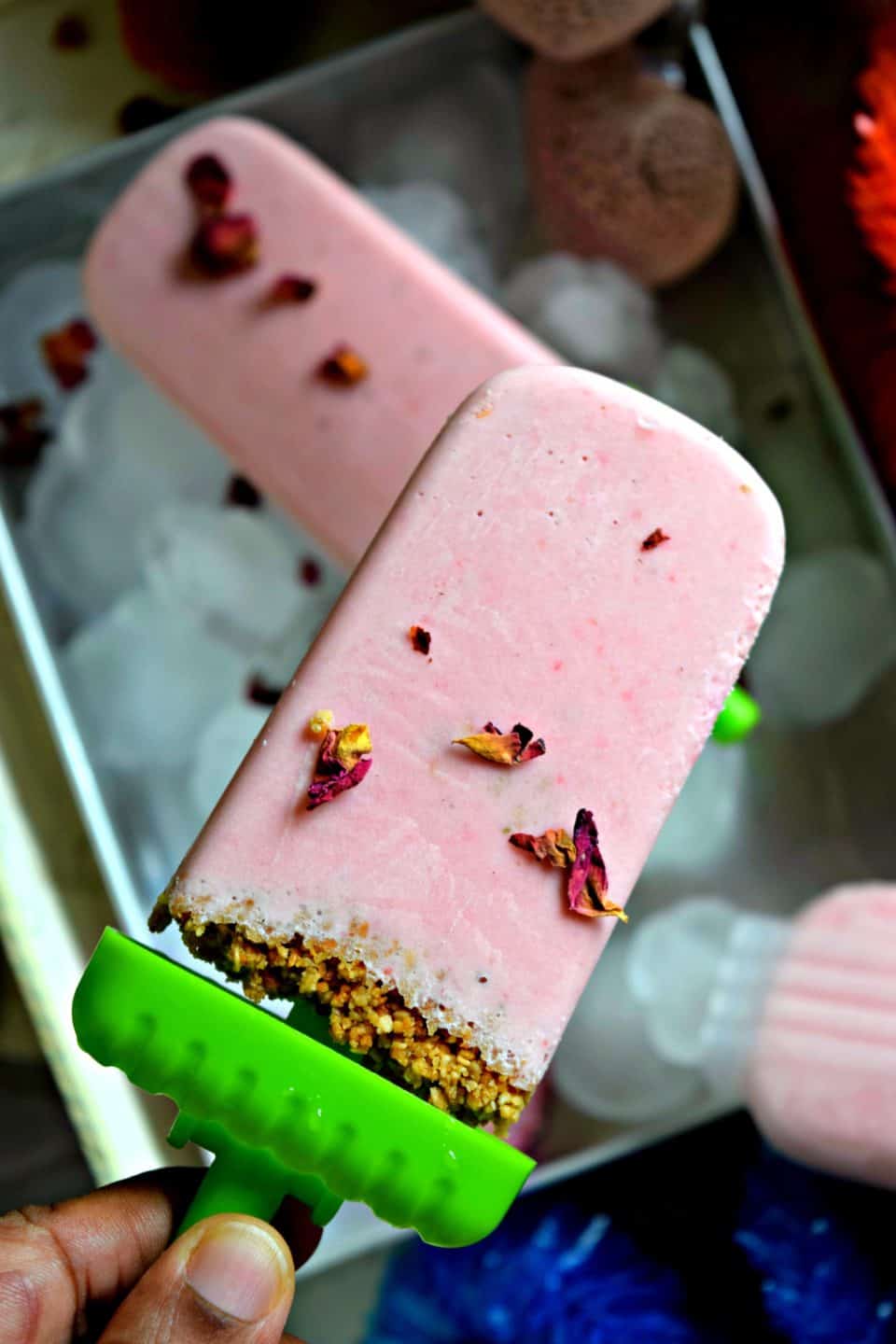 Cotton Candy Milkshake is a fun, simple and super delicious shake that everyone will love! It's the best way to use leftover cotton candy from the theme park!
Halwa is a rich and delicious Indian dessert made during festivals and happy occasions. Beetroot gives it a new flavor and is a great alternative to carrot halwa.
Sparkling Cranberry Pomegranate Drink
A combination of the sweet taste of pomegranates and crisp, clean taste of cranberries makes a good-for-you drink that's fat-free, low in sodium and delicious.
Raspberry Mango Sunrise Smoothie
Raspberry Sunrise Smoothie is a 5-ingredient raspberry mango smoothie! This drink is easy to make and amazingly refreshing. It's not just limited to breakfast!
Sandesh is an all-time favorite Bengali Sweet & here's how you can prepare this rose flavored Indian dessert at home with paneer. A no-cook festive recipe!
If you do try this recipe, please do share it with your friends on Facebook, Twitter and Pinterest. This will keep me motivated to develop more interesting recipes. Click a pic and post it with the hashtag #cookiliciousveg . I would love to see your pictures on
Instagram
,
Facebook
and
Twitter
!
I use the hashtag #cookiliciousveg on all social media platforms (Instagram, Twitter, Facebook) so you can get access to what's cooking in my kitchen. To stay updated, you can either
subscribe to our newsletter
&nbsp (free gift if you do so!) or follow me on my social media
Instagram
,
Facebook
and
Twitter
! There is even a Pinterest board called
Cookilicious Recipes
&nbsp from where you can pin the recipes you love.