With Ganesh Chaturthi around the corner, here are 12 easy to make dessert recipes. Celebrate this festive season in a grand way & enjoy these sweet treats!
My favorite elephant god is planning his customary visit to my tinsel town and as always, it gets all of us excited! Ganu or Ganeshji as he is fondly called is one of the most famous gods of the Hindu religion and his homecoming is celebrated with great joy and pompous. It's a 10-day long festival which is marked with installation of Ganesha clay idols privately in homes, or publicly on elaborate pandals. The festival remembers Ganesha's birthday, and celebrates him as the god of good beginnings, prosperity and obstacle remover. It surely is one of the festivals that I miss celebrating in India. However, even in the US, we have our share of the celebration in our homes. We prepare sweet treats and visit other Indian homes to bow before this idol and do the customary aarti.
I have compiled a list of 12 easy to make desserts for you to try this festive season. Hope you enjoy making this as much as I did.
Rabri Ice Cream with Beetroot & Raspberry Sauce
Sweet Potato Puran Poli/Pancakes
Quaker® Simply Granola Oats, Honey & Almonds & Rice Pudding/Kheer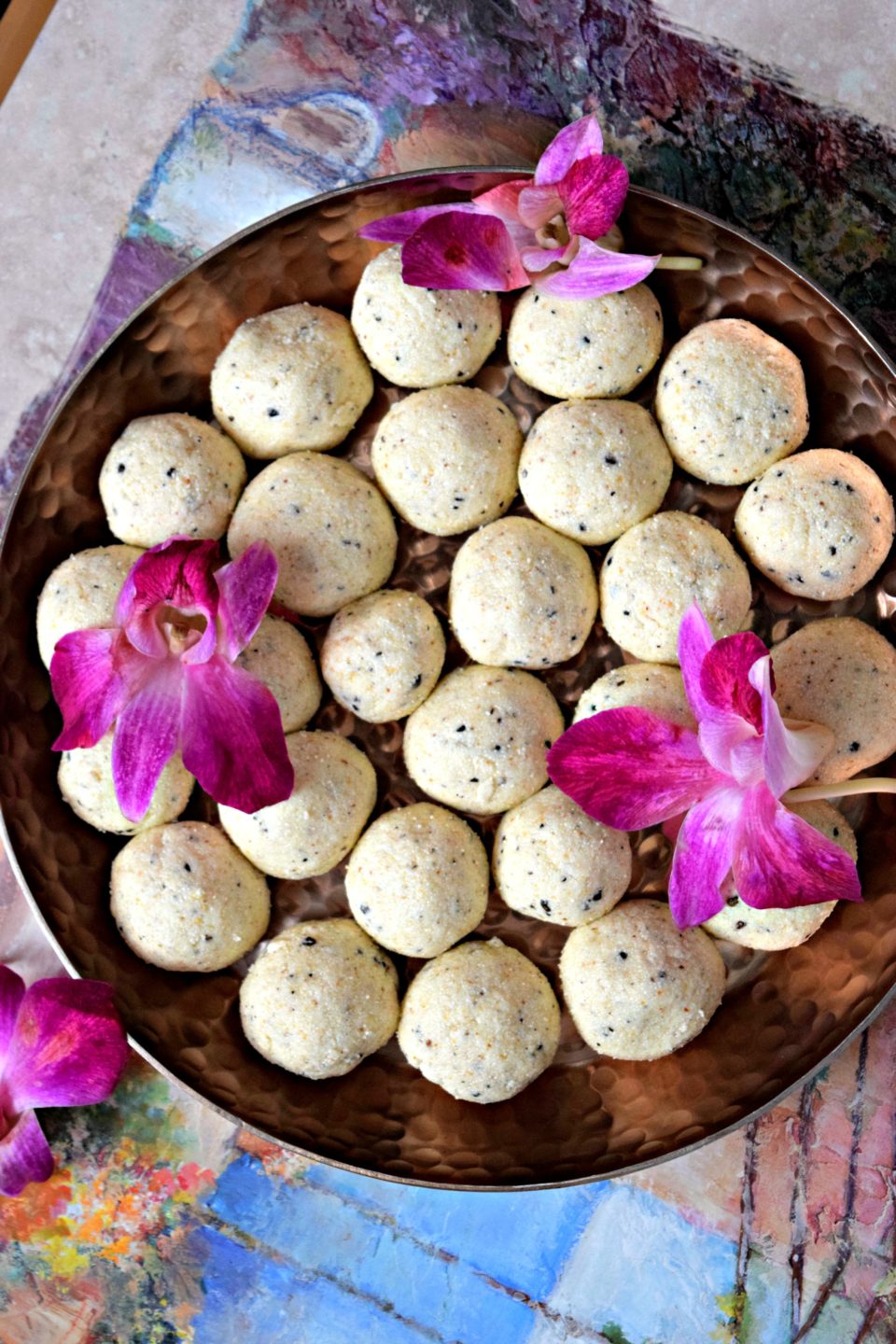 I have so many fond memories of celebrating this Indian festival back home. We would visit each other's homes to take darshan and then as a group we would drive down to all nearby pandals to view the mandaps which would resemble a movie set! My dad would also in his own small way build a mandap at home and add my barbie draped in a saree (stitched by my mom) along with my brother's G.I.Joes as props near the Ganpati idol. We would be the most excited with this and look forward to this festival as a family. Here's to the zillions of happy memories that is associated with this festival. Hope you build your own!
If you do try this recipe, please do share it with your friends on Facebook, Twitter and Pinterest. This will keep me motivated to develop more interesting recipes. Click a pic and post it with the hashtag #cookiliciousveg . I would love to see your pictures on Instagram, Facebook and Twitter! I use the hashtag #cookiliciousveg on all social media platforms (Instagram, Twitter, Facebook) so you can get access to what's cooking in my kitchen. To stay updated, you can either subscribe to our newsletter&nbsp (free gift if you do so!) or follow me on my social media Instagram , Facebook and Twitter! There is even a Pinterest board called Cookilicious Recipes&nbsp from where you can pin the recipes you love.