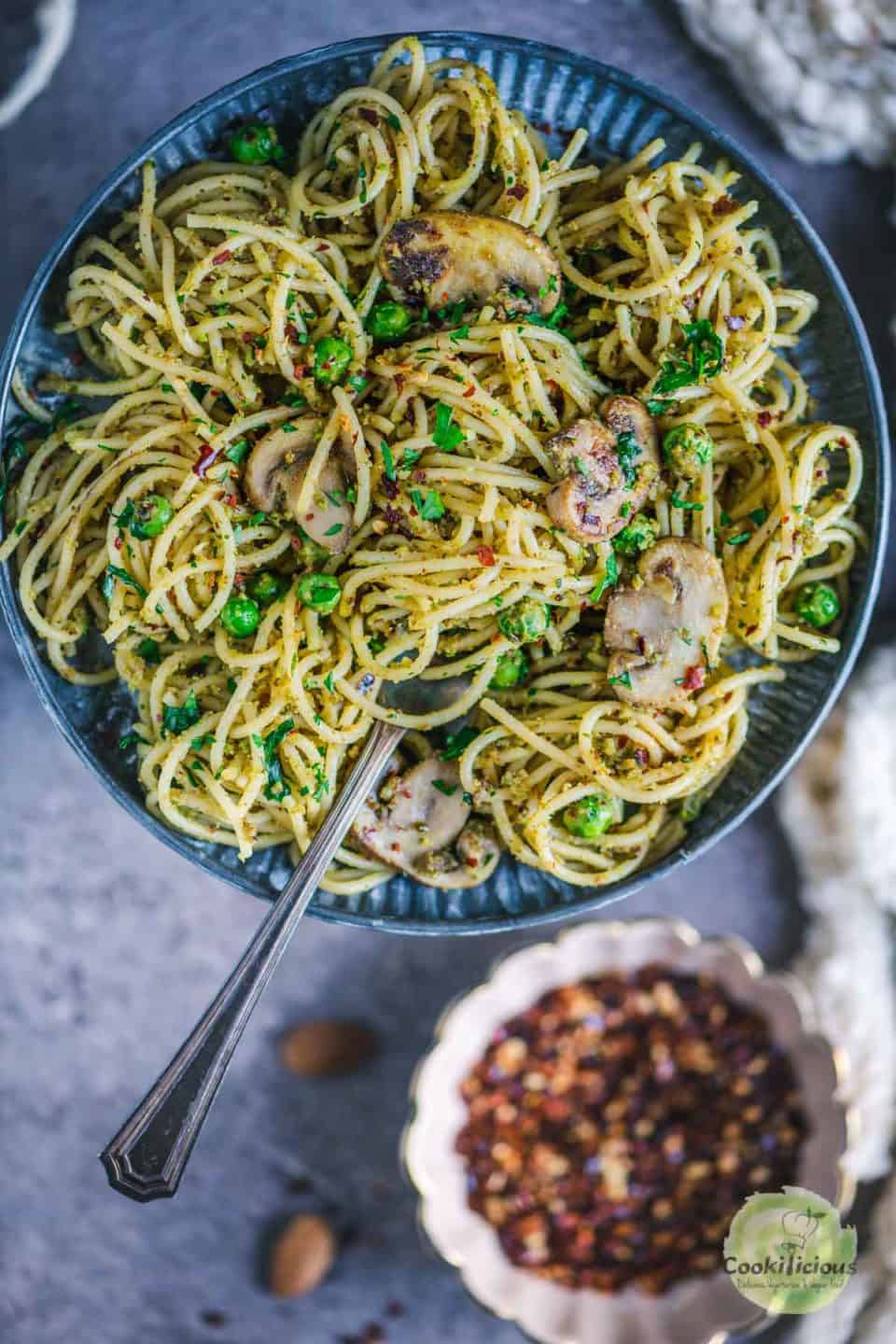 The first recipe in this Cookilicious Cooking Club had to be Pasta! Almond Picada Pesto Spaghetti gives regular vegan pesto pasta a whole new flavor! This healthy spaghetti sauce recipe inspired by Spanish cuisine makes a great vegan pasta sauce! Give your regular spaghetti a delicious twist by making vegan picada pesto with no cheese. It's one of my favorite pasta recipes!
The blog post has the detailed recipe along with tips for making it perfect! You are free to customize it (as long as it's still vegetarian/vegan).
Check out the recipe below!
August 2023 prize
There will be a different prize every month. This month, we're giving away this awesome Panini Maker from Hamilton Beach to one lucky winner. I too have had this for years and it's well-used. You will love it too!