Hi! Welcome to Cookilicious! I am so glad that you are here to know more about me. I am Priya Lakshminarayan, the recipe developer, food photographer, creative writer, and the face behind Cookilicious!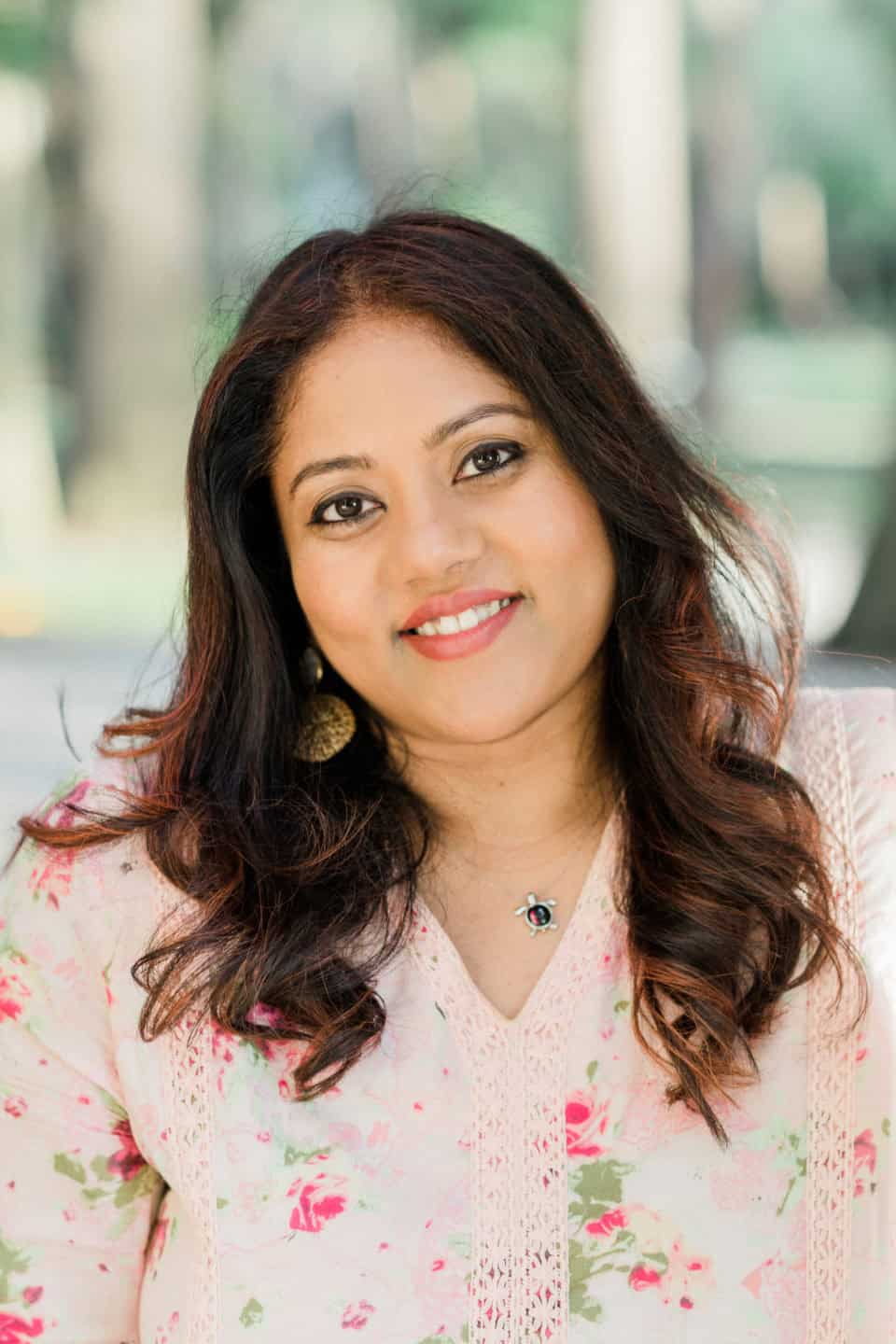 How did all this start?
This is my baby that was launched in June 2014 on a whim. It was previously called Confessions of a Foodie and it started off as a way to share pictures and recipes of everyday food with my friends and family on social media. This became my space where I could share not just the recipe but also an anecdote or a short story behind the creation of that recipe.
Today we are known as...
Yes, we got a new name in 2016. A big shout out to my brother/best friend, Pravin for giving us this name – Cookilicious! Thank you, bro. You know, I actually ran a little contest within my family for this.
I asked my family to brainstorm a new name for the blog and promised a gift to the person who came up with the best name. Everyone in the family put on their creative hats and began sending me name suggestions. I had so much fun going through all the names before settling on the name we have today. My brother told me later that he would think of names while traveling to work.
On one such trip, he came up with the name Cookilicious - since the food I cook is always delicious (according to him!), he put the two words together to make Cookilicious! Isn't that sweet of him? I fell in love with this name instantly!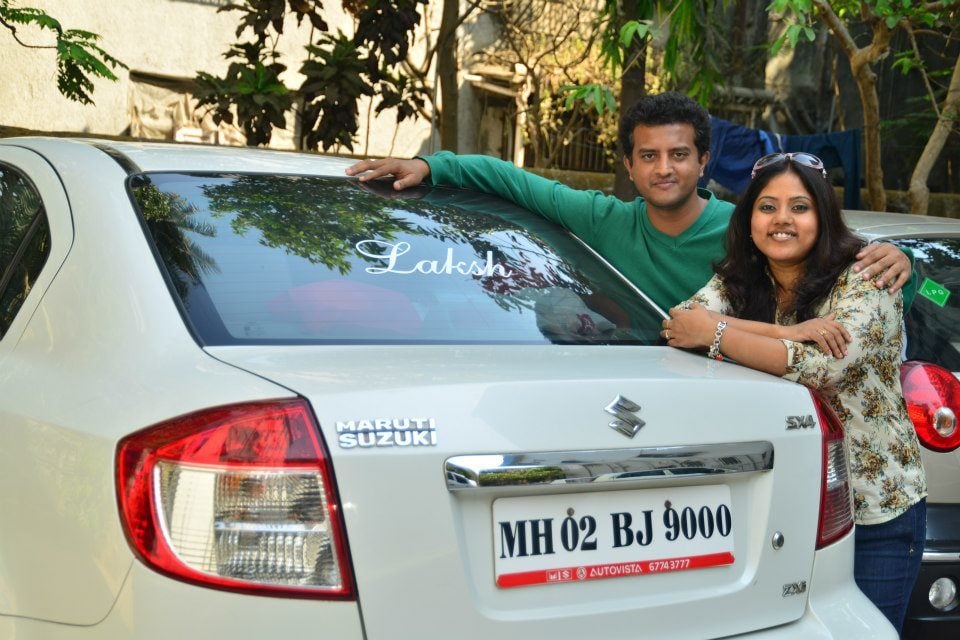 What you will find on Cookilicious
Food, Food, and only food! It's all about easy, mostly healthy, and always tasty vegetarian and vegan family recipes that are first tried and tested many times in my kitchen before they make an appearance here.
All the recipes come with step-by-step high-resolution pictures and clear instructions for all levels of home cooks. Recipes found here go beyond Indian cuisine because I love to explore world cuisine. They are a healthy mix of family favorites that have been passed down for generations, accidental creations, or some passionately invented dishes from scratch!
Let me warn you that I am a closet writer and a sucker for memories. My recipes almost always come with a short story/anecdote from my life that's related to it. It's my small way of preserving these wonderful memories forever. You are sure to find a recipe for every occasion here and all the recipes are divided into categories. Visit the Recipe Index to browse all recipes by category.
My backstory
Born an Indian and now living the American dream! I was born and brought up in Bombay, India, a beautiful and energetic city that has a vibe similar to New York. You have to live there or visit at least once in your lifetime to feel it! Mumbai is the food capital of India. From street food to fine dining, this city is home to a myriad of cuisines.
We also have our own versions of world cuisines – French toast, Chinese Bhel, and Indian Curry Pasta to name a few. Today I live in Orlando, Florida with my husband. Feels great to be living in this Mickey land! I have always enjoyed cooking since I was a kid. One of my favorite memory is hosting my very own cookery show for my brother when I was just 10!
My practical expertise came from observing my parents and grandmom cook. Also, having grown up in a very diverse neighborhood, I got the opportunity to experience different Indian cuisines firsthand hand.
These learnings still help me in my day-to-day cooking. I have also studied Food and Nutrition as part of my curriculum for 5 years while pursuing a Bachelor's in Home Science. That is where I learned the science of cooking.
Being born a vegetarian, I have never had meat in my life and we only cook vegetarian food at home. In fact, we are a family of vegetarians for many generations. But yes, we do consume eggs occasionally. Although I am not vegan, I feel most of the food we eat falls in that category or can easily be tweaked to make it vegan.
That is why I decided to have a vegan and vegetarian-themed food blog. There is more to me. I am happiest when I am either cooking or traveling! These are truly my 2 passions in life. Because what could be better than Food'n'travel? This is me (just a year old) with my parents. My blog is dedicated to them - My Inspiration!
I'm on a Podcast!
Yes, you can now hear my story HERE on how I embarked upon this wonderful food blogging journey, my inspirations, what actually happens in my kitchen, and how I go about creating recipes for you!
BTW, we also recently launched our very own Podcast Channel called Cookilicious Kitchen Stories! Woohoo! You can catch all the episodes HERE. Through this Podcast, our aim is to ease you into Indian vegan/vegetarian cooking and work your way up from simple spice mixes to complex curries.
Marriage happened
After working as a Human Resource professional in a multinational for more than a decade, I decided to call it quits and got married to KR. Post-marriage, I moved to the United States, found a loving family in his home, and was content being a homemaker.
But KR kept urging me to explore my creativity and venture into something new and exciting. And then just like that, I started this food blog one afternoon only to realize in a few days that I loved doing this. I enjoyed the whole process of developing a recipe, capturing the food through my lens, feeding my family and friends with a new dish each time, and seeing them devour it. 
All this still gives me immense happiness. KR is my guinea pig when it comes to my recipes (only). He is the one who first tries my recipes and gives me honest feedback. He also knows how to never touch any food until I have finished photographing it! He is my hand model and my cameraman for all my LIVE videos.
He is also the brainchild behind designing this blog. Drumroll for Kartik! Thank you, honey. It has been a great journey thus far! Recently, we also welcomed into our family our four-legged baby - Joey! Let's just say that he totally rules this house now!
Now I am obsessed with it. I eat, sleep, and breathe about Cookilicious. I daydream about new recipes, do mystery box challenges on myself, and enjoy showing off my new creations to KR when he gets back home.
I make cooking even more fun by always listening to some music (secretly followed by a little dance performance in my kitchen) while I cook thus making it therapeutic. I love my new identity today as a Food Blogger at Cookilicious. Want to know me more? Well, I am a crazy girl-woman with varied interests. 
Cookbook Author
It's been a "PINCH ME" moment ever since I began working on my first-ever cookbook! I am SO excited to finally announce that I've written a new book, The Essential Vegan Indian Cookbook.
This cookbook is a guide to cooking traditional plant-based delicacies and restaurant classics with a vegan twist. I've worked hard on this book and am so happy that I can finally share it with the world! I'd love your support! Order your copy today. It's available on Amazon.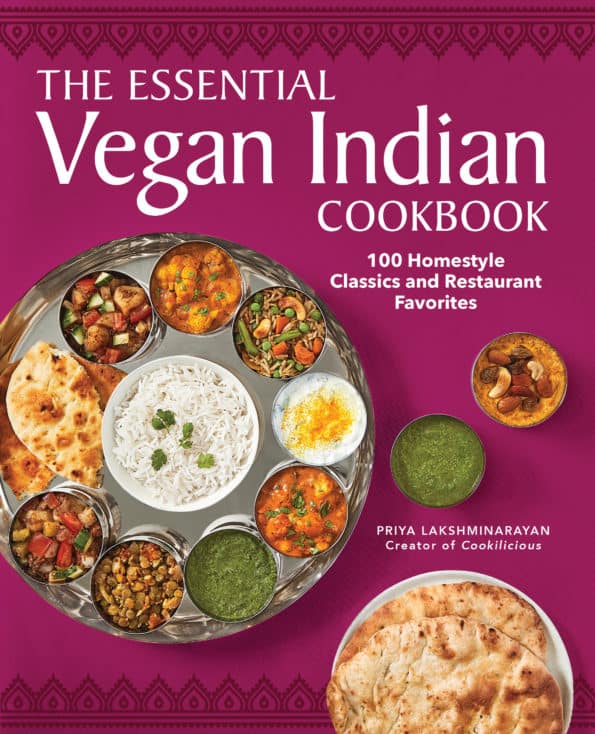 Let's stay in touch
Thank you for stopping by and wanting to know more about me. If you have a fun story or want to share your grandma's recipe that I can feature here or just feel like sharing some feedback on my recipe or if you have any other questions, drop me a line at contactthechef@cookilicious.com.
I would love to hear back from you. You may also fill out the form below instead. Celebrate good food, family, friends, and life! Happy Cooking with Cookilicious! Follow Cookilicious on social media Facebook, Pinterest, Instagram, Twitter, and Subscribe
[bestwebsoft_contact_form]
If you are interested in working with me, please head to my Work with Me page to see the services I offer.