Spicy Tomato Almond Chutney is a simple, delicious & nutritious accompaniment to South Indian favorites like Idli, Dosa, Uttapams. Ready in just 15 minutes!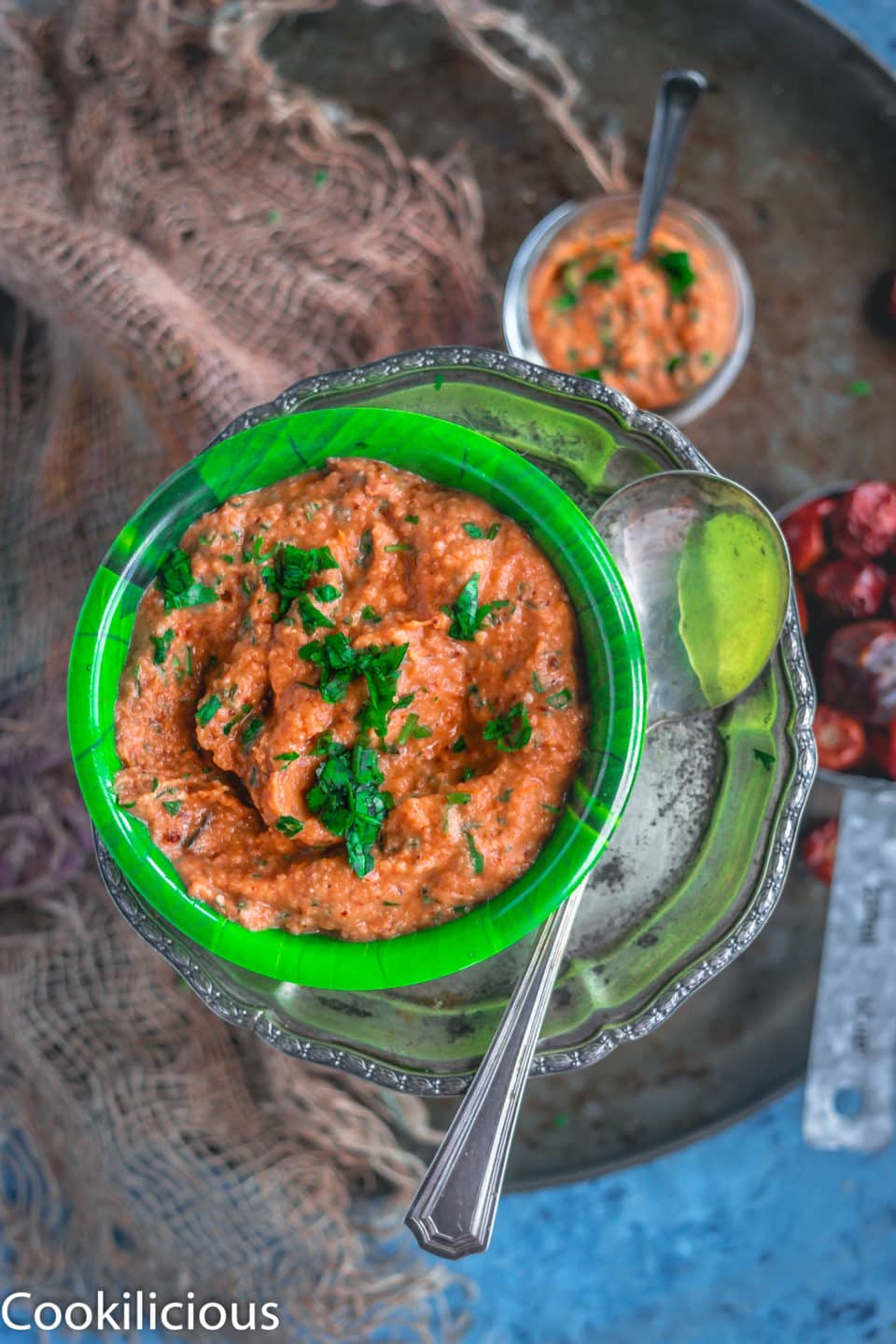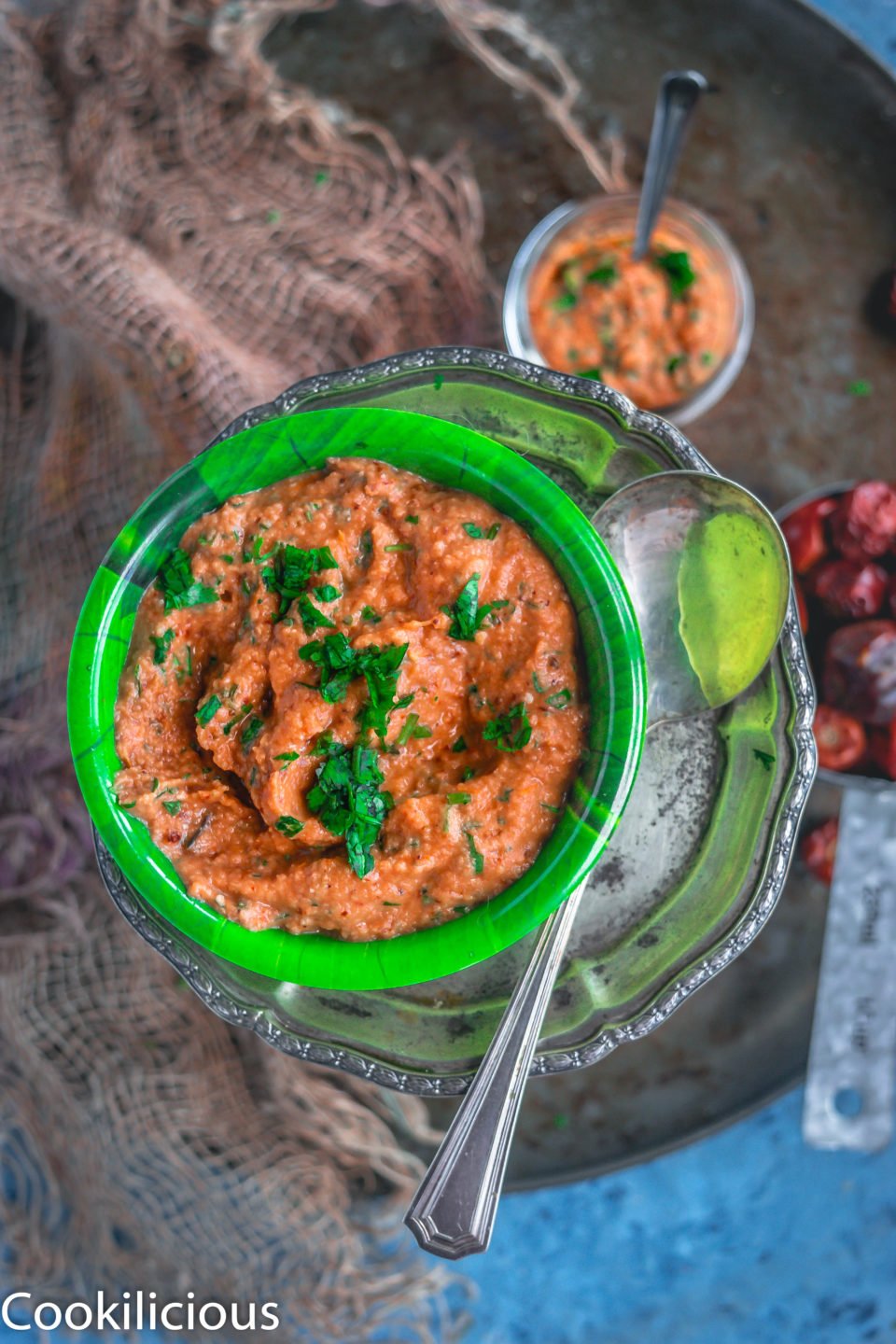 Jump to: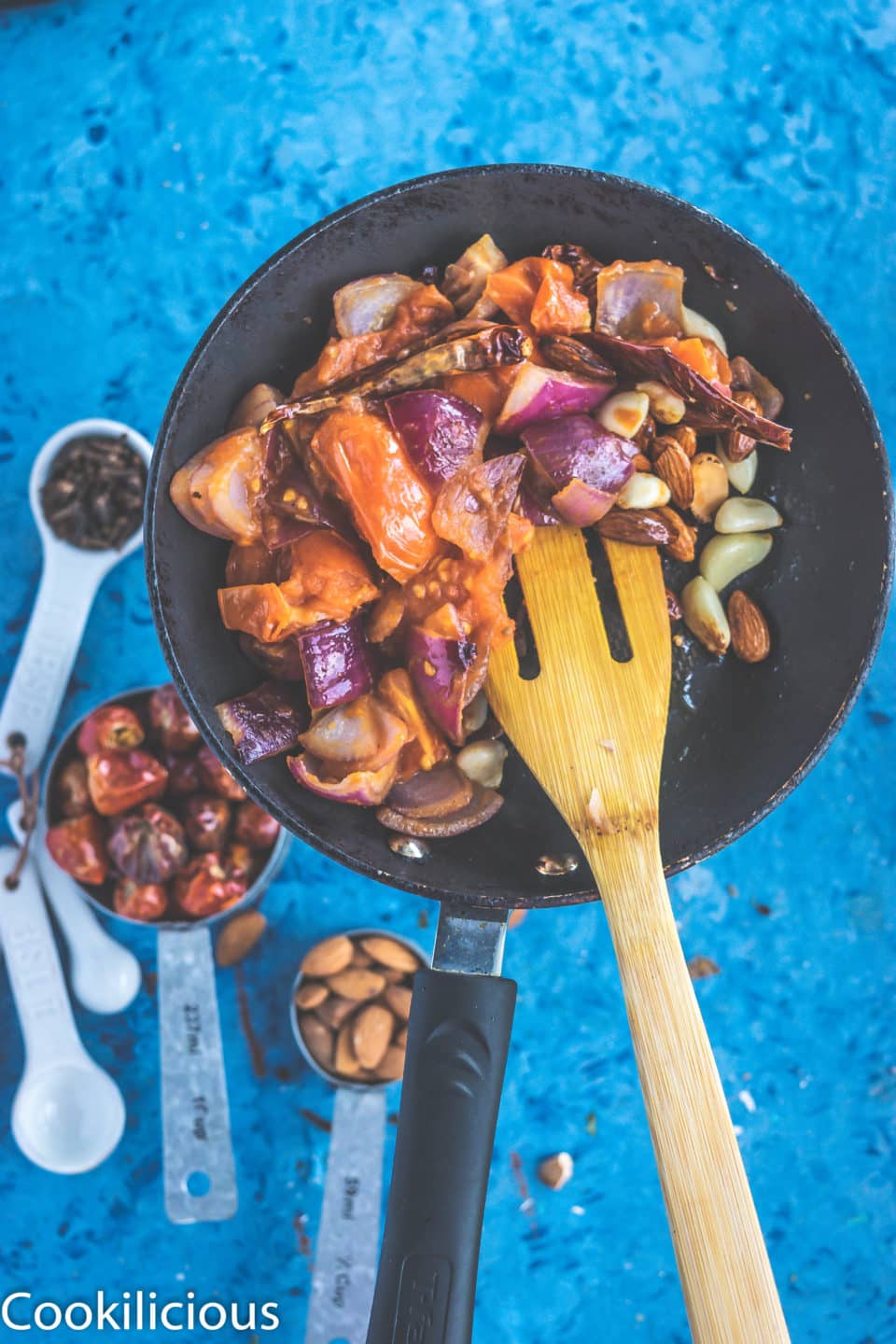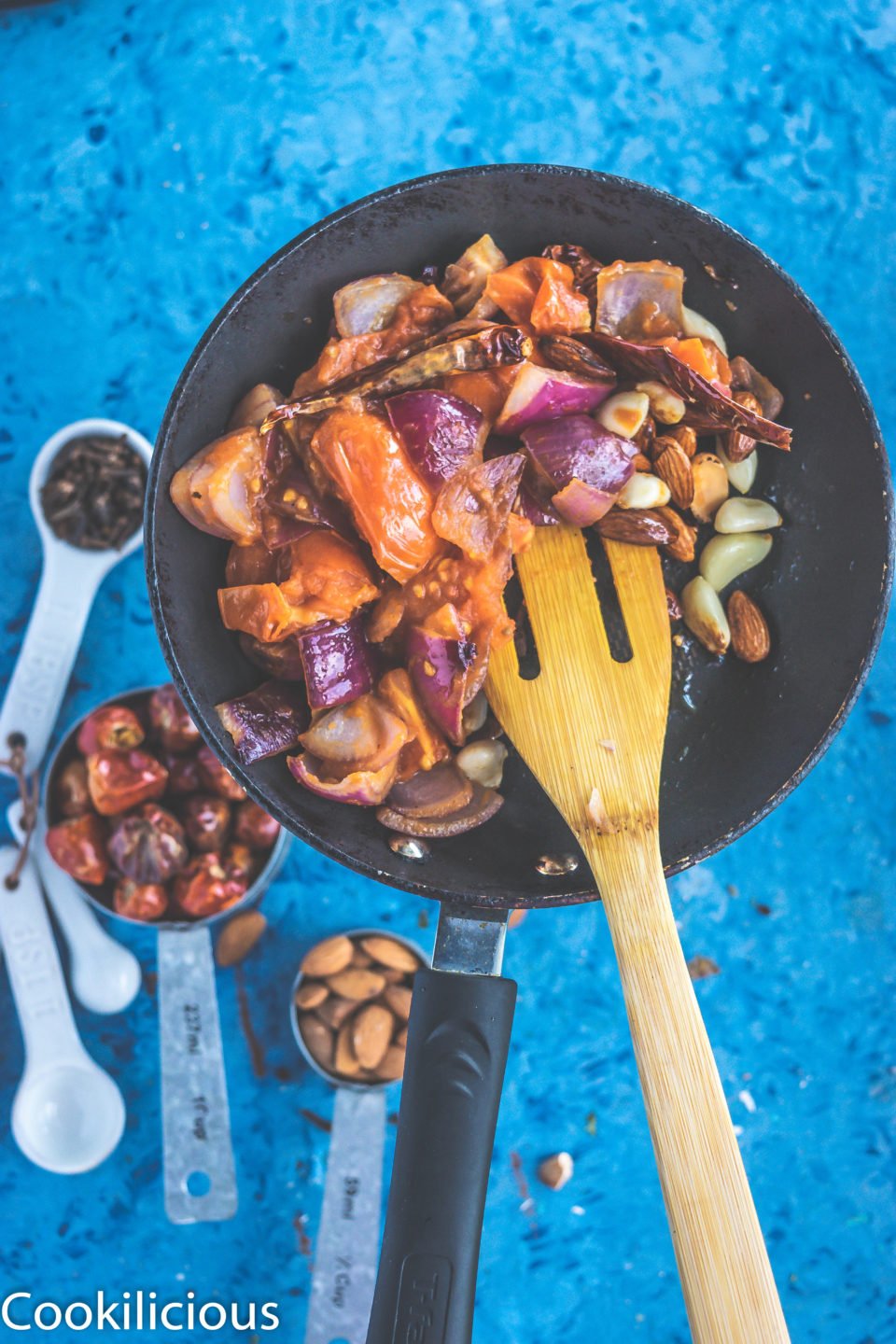 It tastes so much better plus it hardly takes any time to make it! This particular chutney is my mom's and my recipe. She made Tomato chutney and I decided to add almonds to it! Tomato Almond Chutney is made in our homes mostly when we are having Idli, Dosa, or Uttapam. My mom would make the most delicious tomato chutney but I would only have it for idli/dosa if we ran out of Molagapudi! Crazy but it's true. I would always prefer molagapudi over any kind of chutney.
After being married to KR, I got to know that he loves chutney and would always insist I make it whenever we had a South Indian menu. He eventually got me hooked on a variety of chutneys and now I always make some chutney to go with idli/dosa besides molagapudi of course! I was making Rajgiri Potato Idli for lunch today and wanted to pair it with my mom's tomato chutney. I have only tweaked her recipe by adding almonds to it. Let me walk you through it.
Heat oil
in a pan
, and saute onions, tomatoes, dried red chillies
, garlic, cloves
, and almonds
one after the other. Take it off the flame and let it cool. Then transfer it to a blender
, add salt and tamarind, and blitz to make a smooth chutney. Garnish with chopped cilantro. Serve as a side with any dish!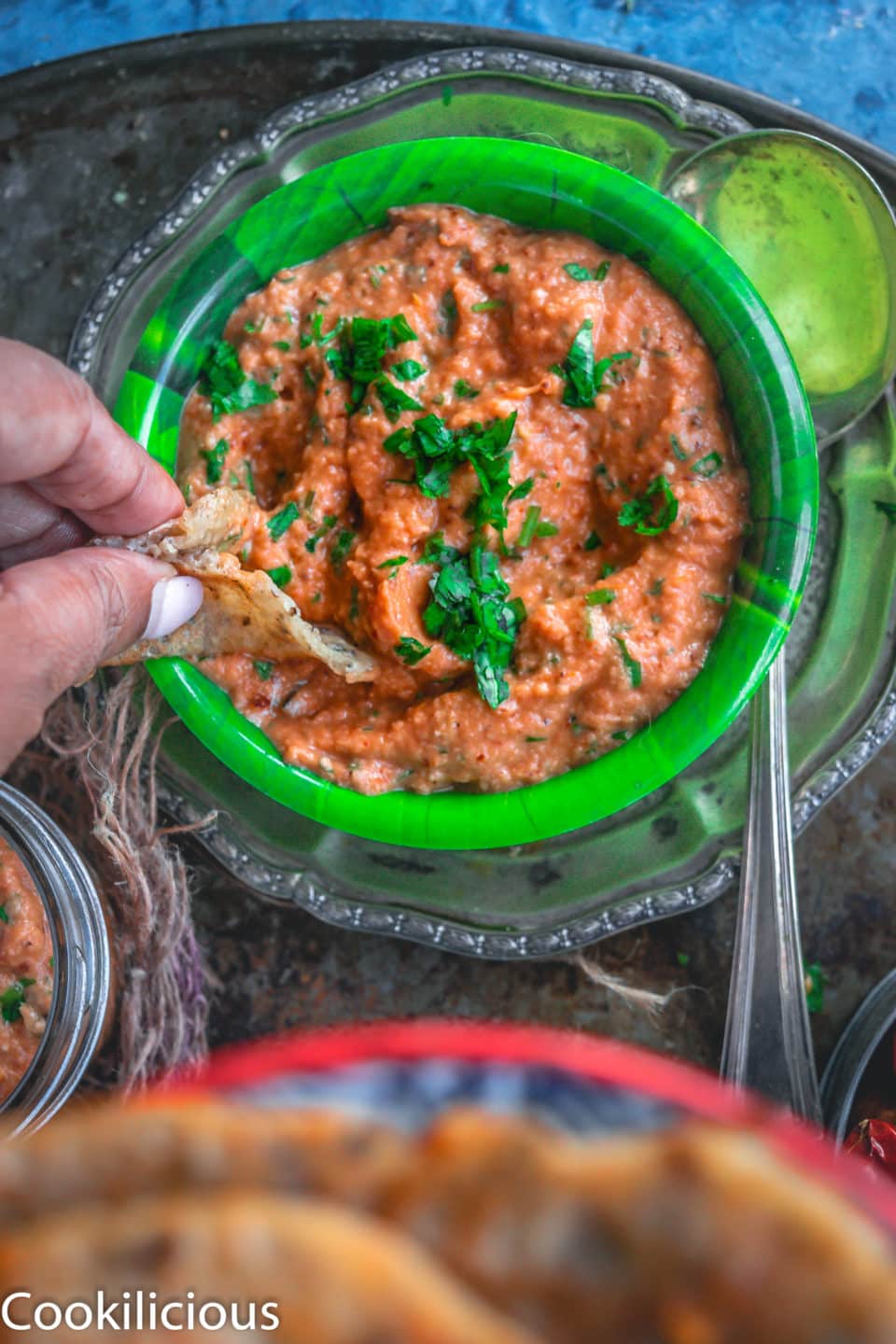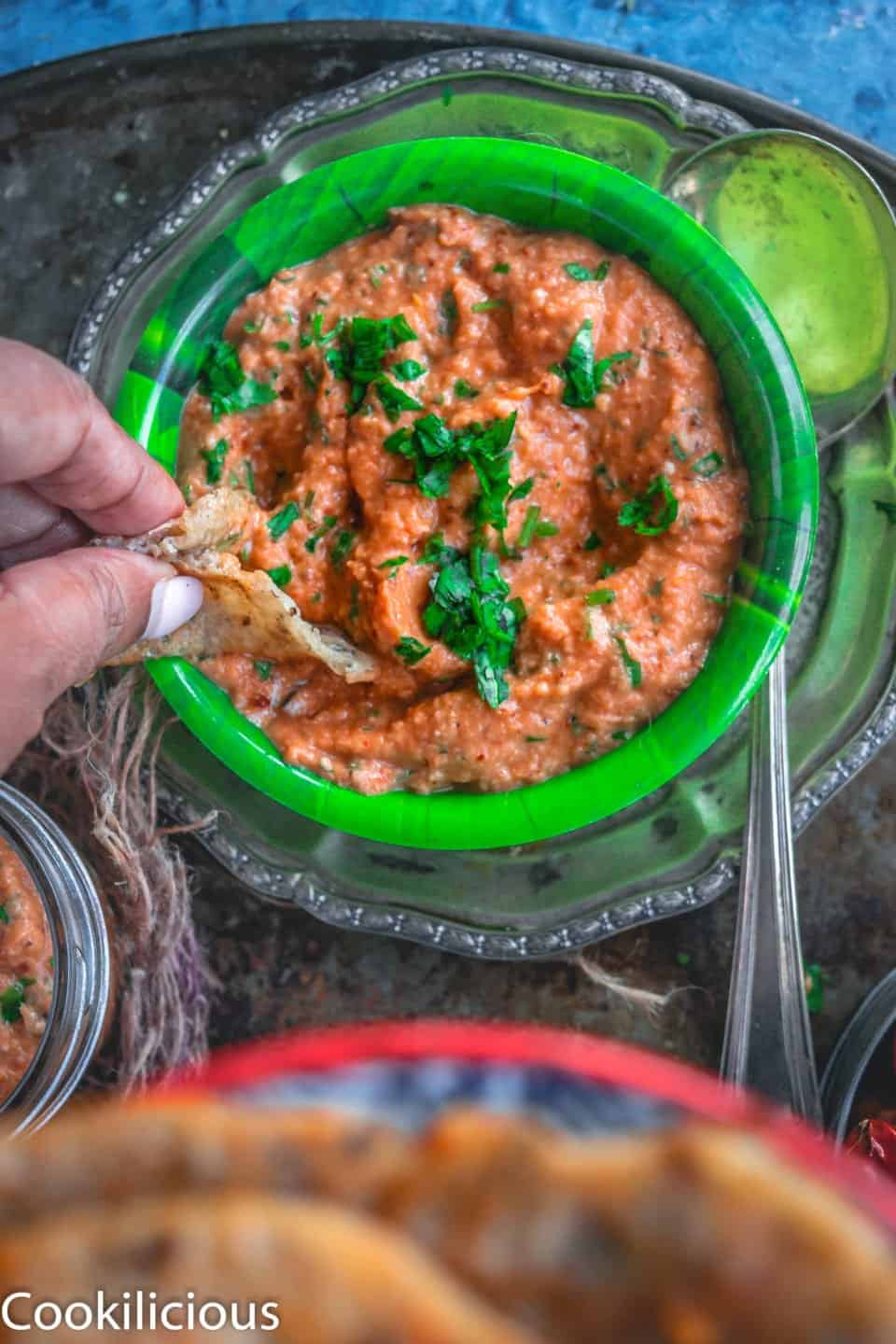 Some other condiments or side dishes that you can try are Coconut Chutney, Besan Chutney/Bombay Chutney Recipe, Coriander Mint Chutney, and Indian Green Chutney with Leftover Lettuce Leaves.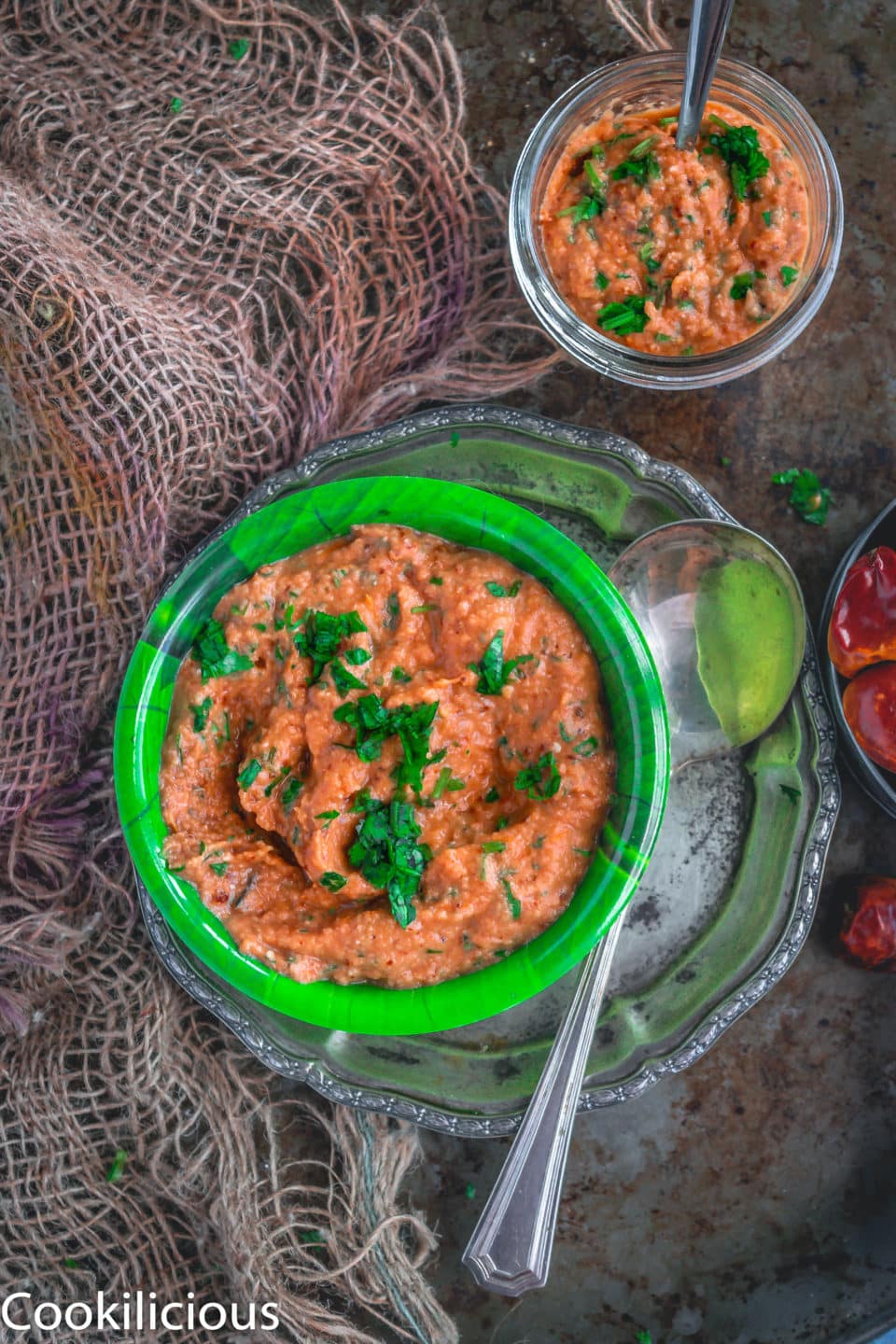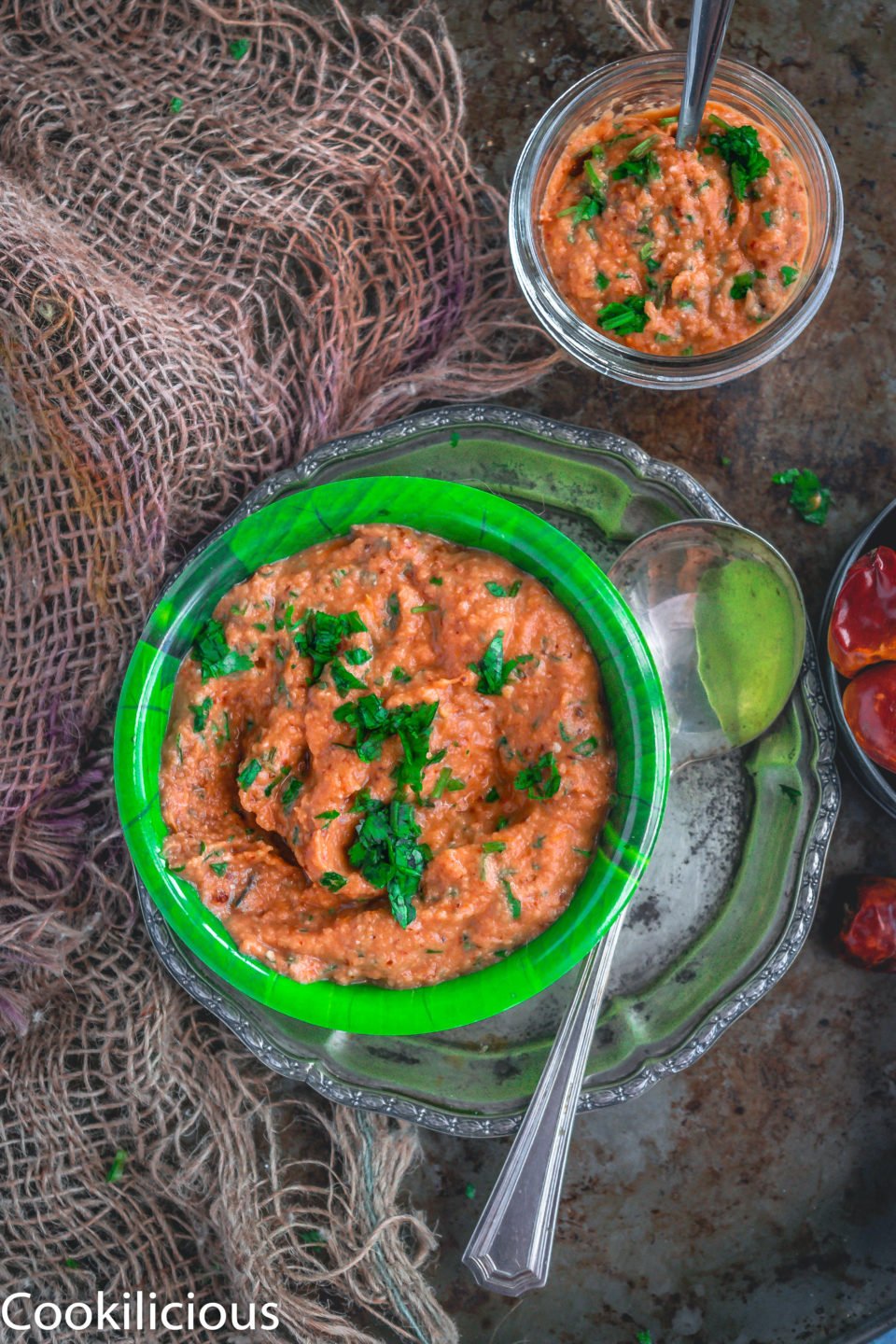 Recipe 📖