Kokum Amti is a popular Maharashtrian dal, that is cooked with tur dal flavored with kokum, coconut, and jaggery. This lentil dish is simple to make and tasty.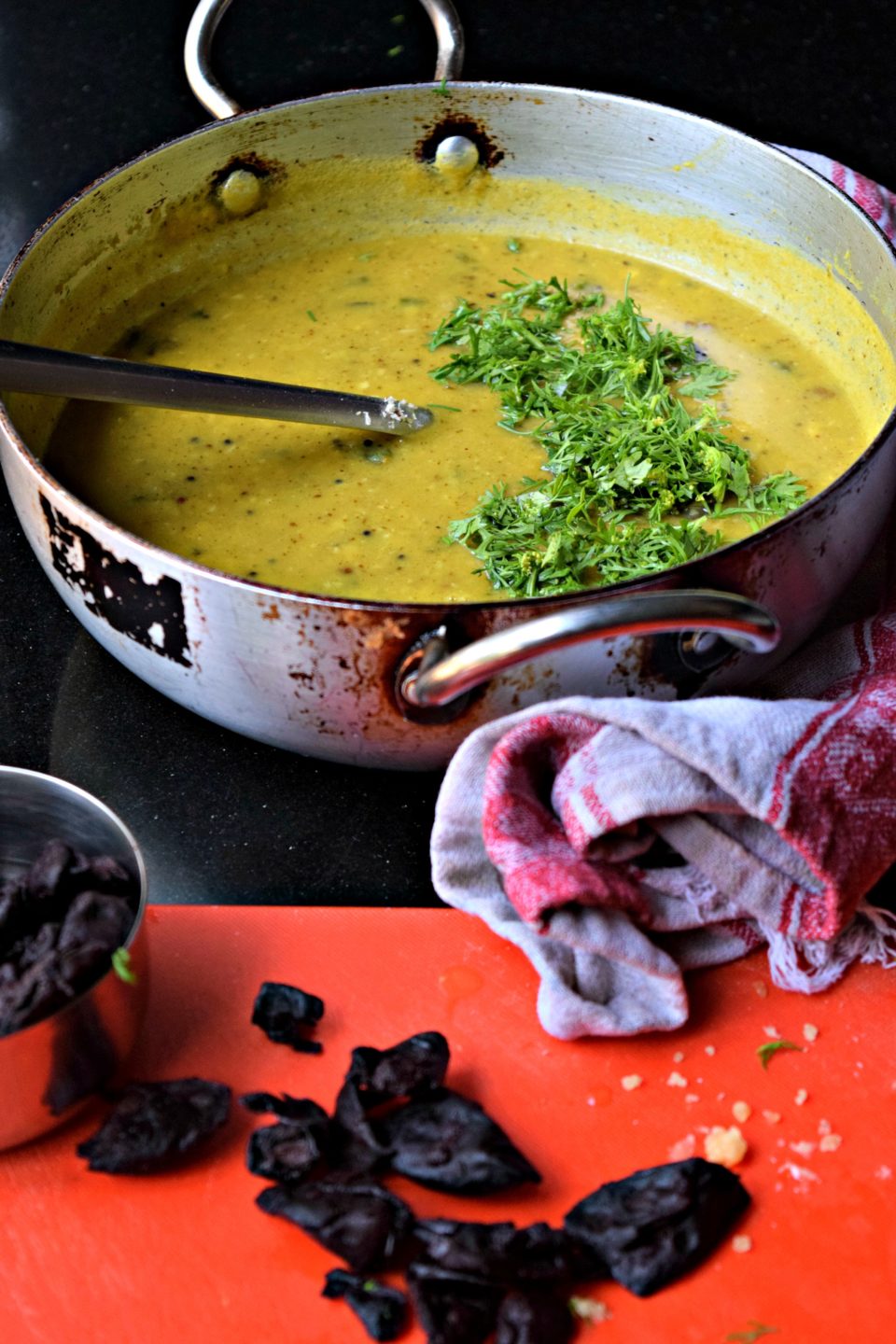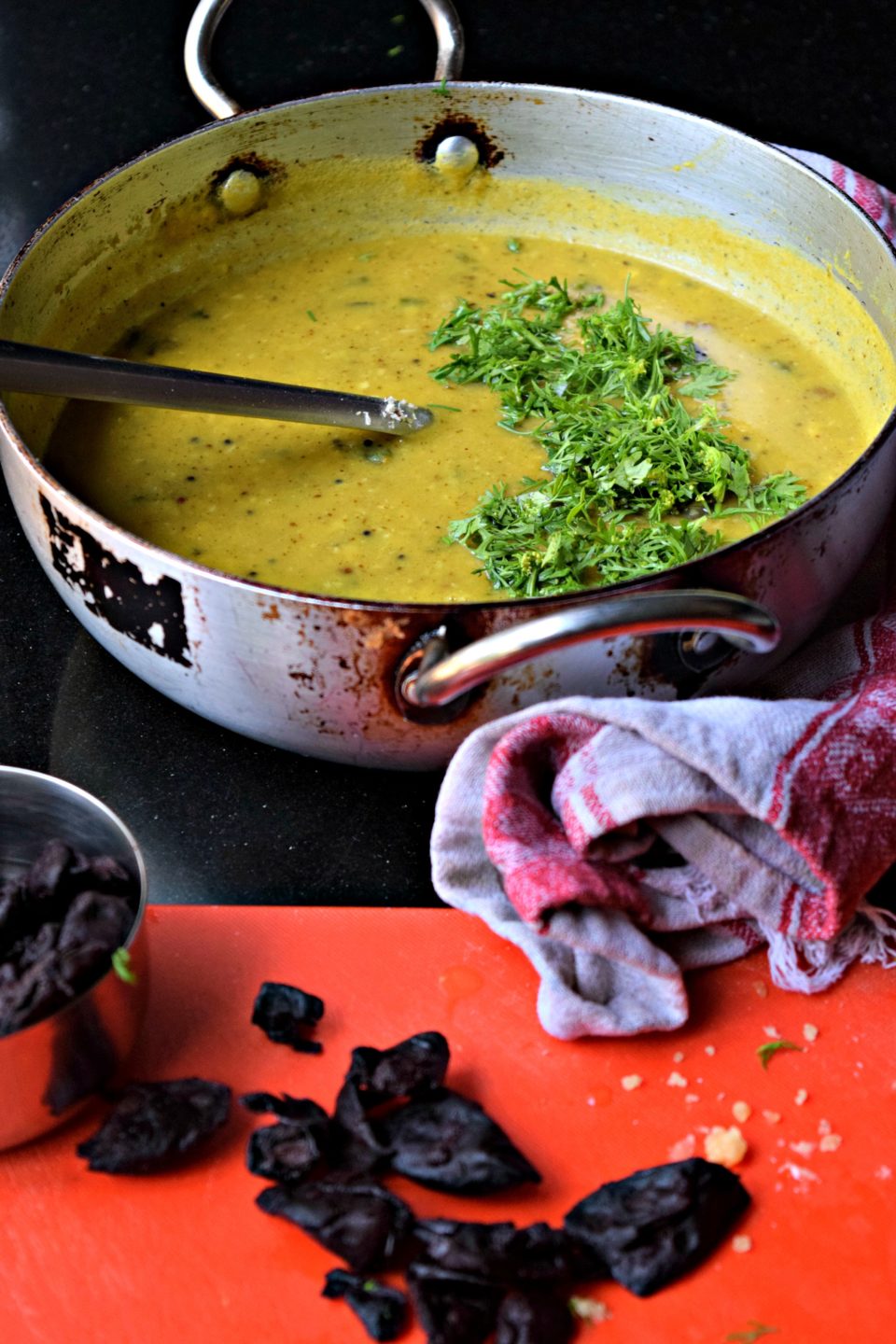 I made this recipe upon the request of my very much pregnant SIL. She had been craving to eat this amti/dal for a couple of days now and finally expressed it to me today.
I jumped at this opportunity as it was the first time I was cooking amti with kokum besides satisfying her craving. Killing two birds with one stone, huh!
As a food blogger, I never miss an opportunity to try something new. Also, I truly love experimenting with different dal recipes.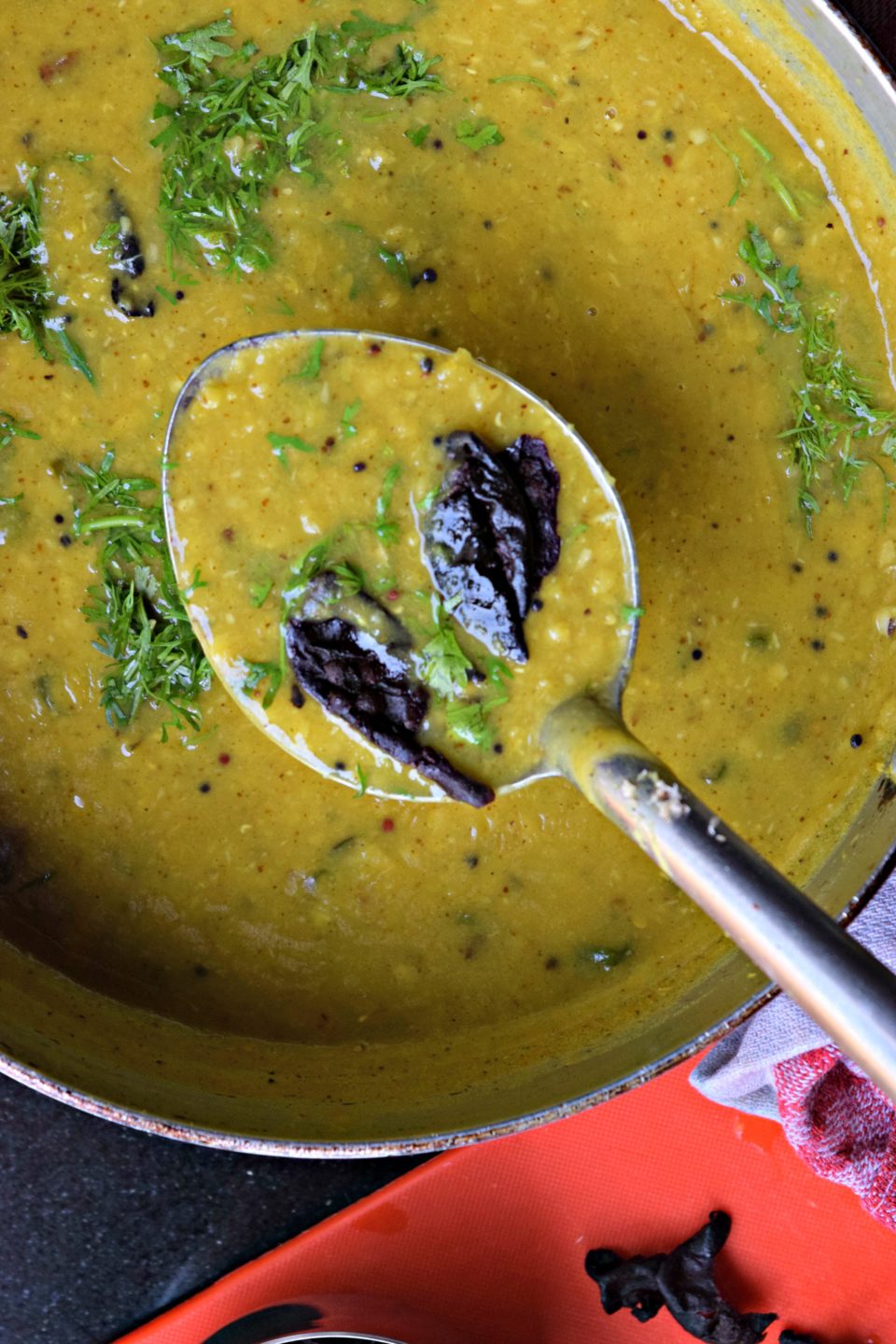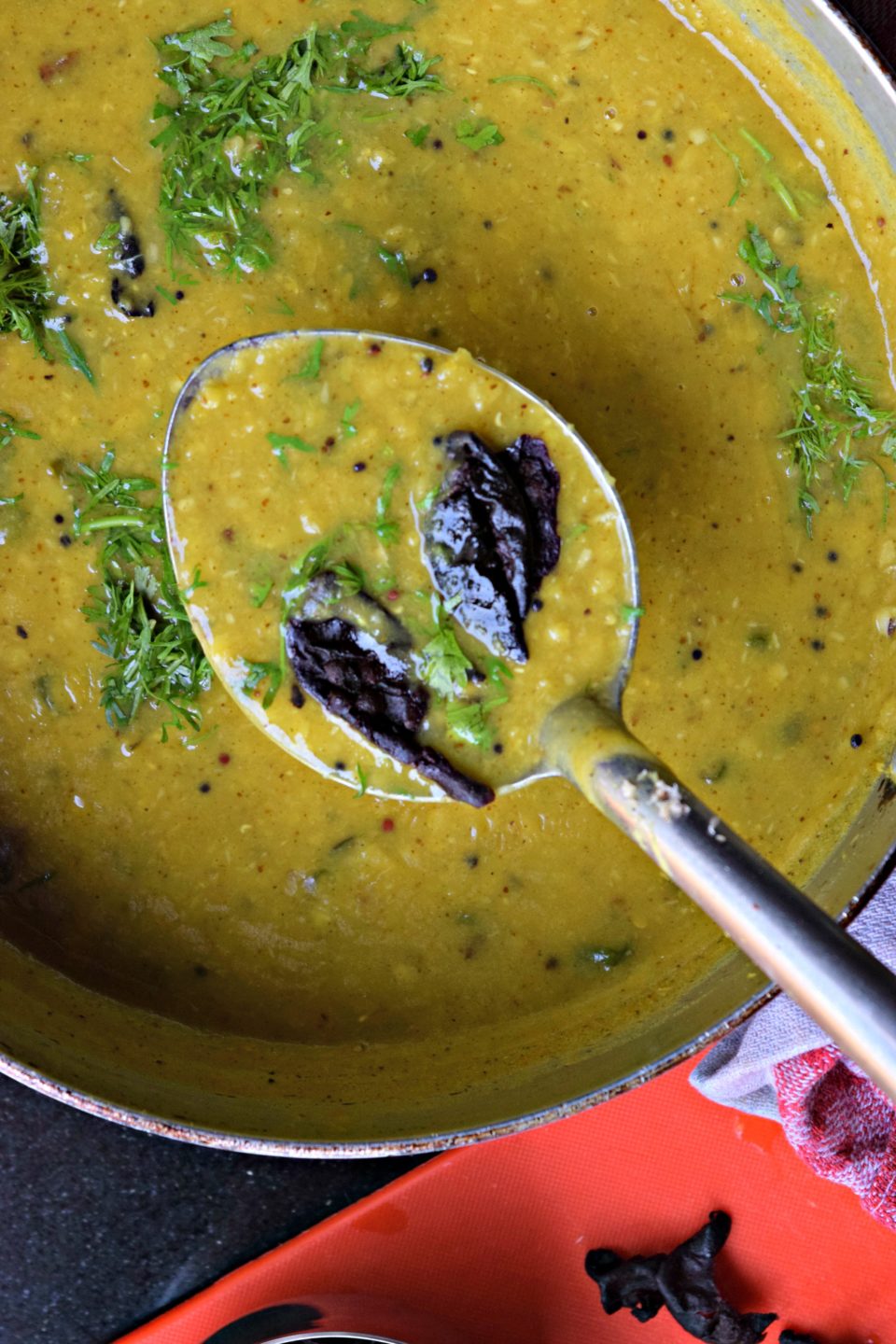 Although kokum is not altogether alien to me, I had never cooked with it. I have had Kokum Dal before and even enjoyed Kokum sherbet occasionally, but it never occurred to me to try it myself.
I began to read up about it and this is what I found. Garcinia Indica, a plant in the mangosteen family, more commonly known as kokum, is a fruit-bearing tree that has culinary, pharmaceutical, and industrial uses.
Wow, Google really amazes me with all this information!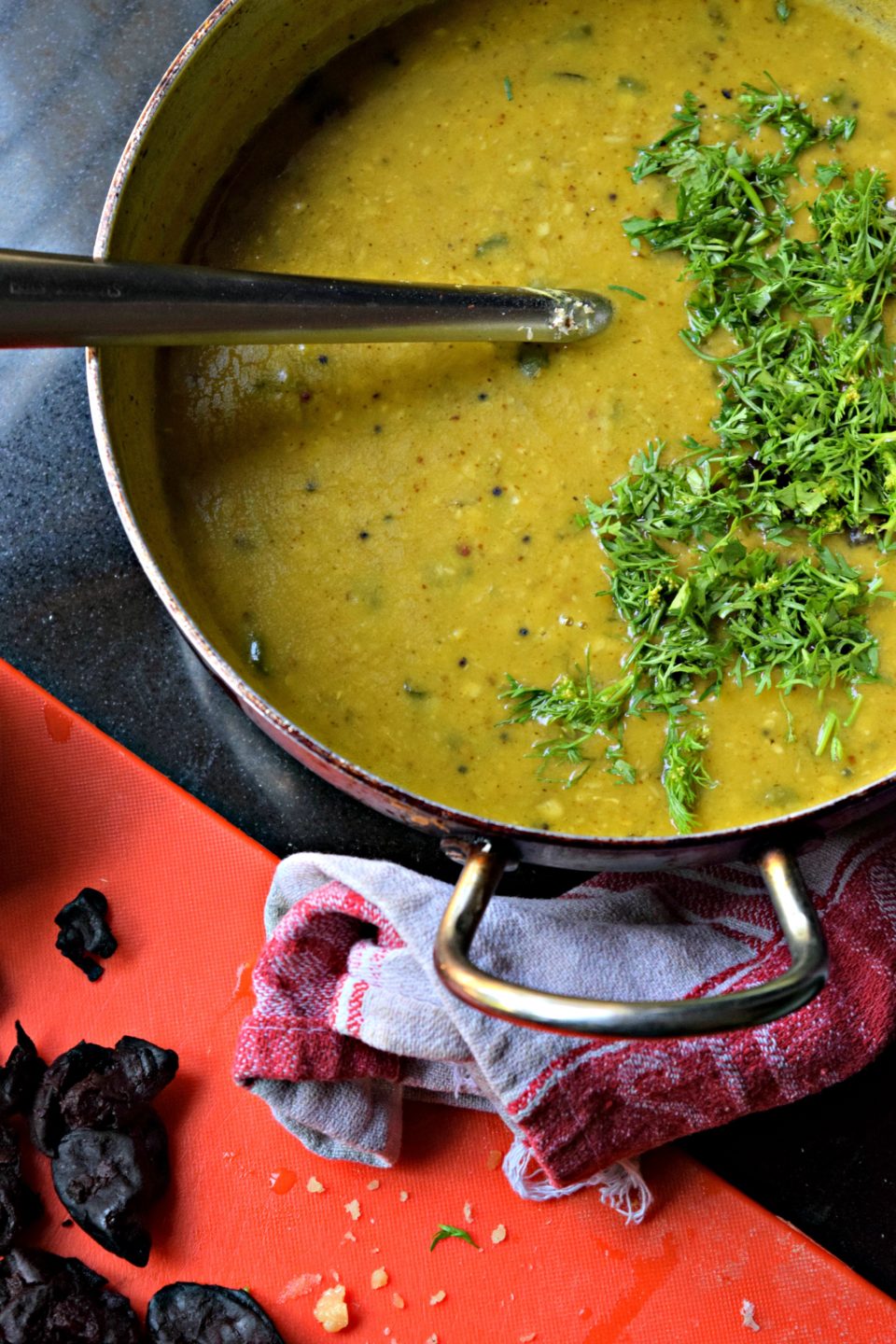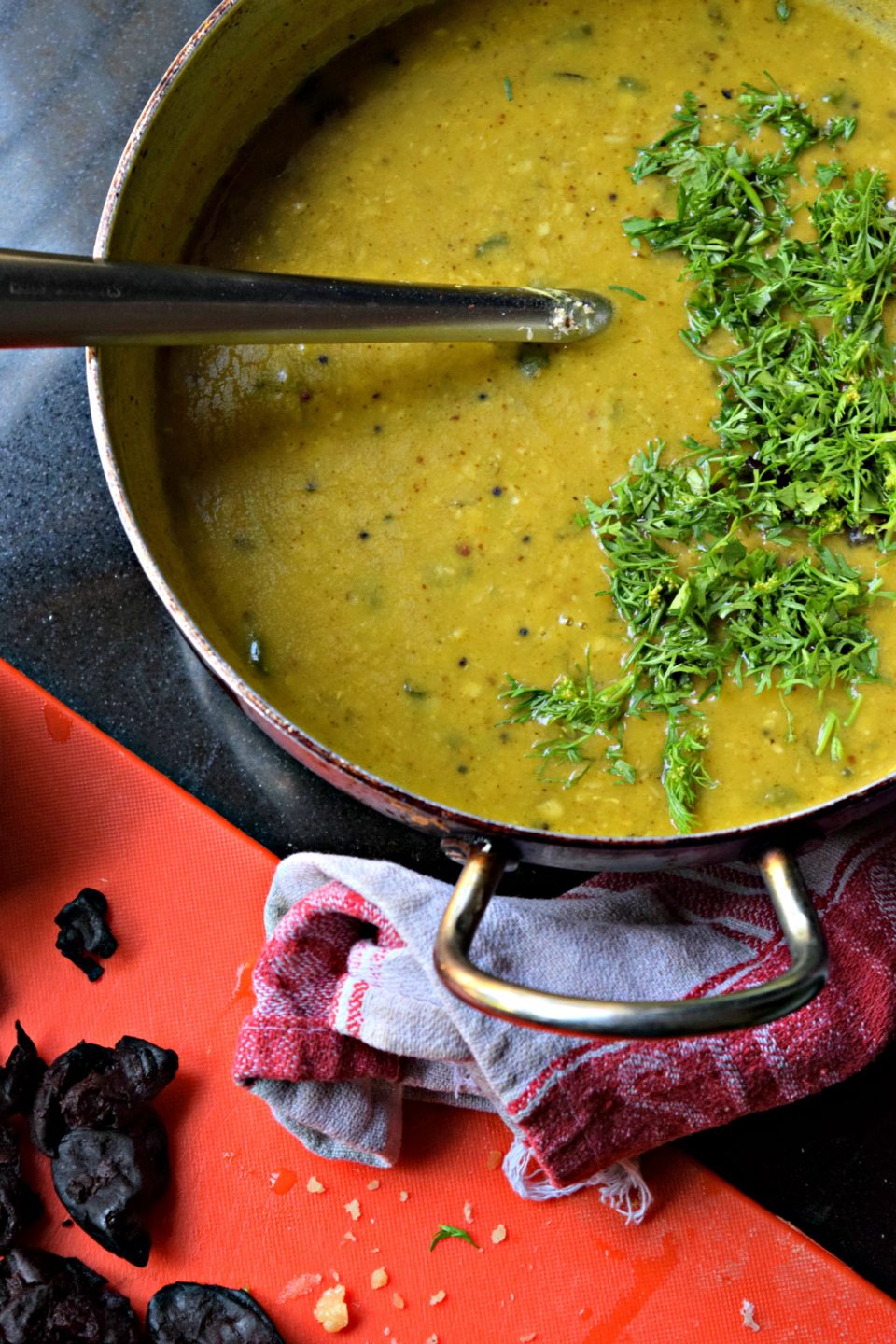 While kokum is the star of this lentil-based Maharashtrian amti dal, there are many other ingredients that contribute to its taste.
First, we need to pressure cook the tur dal with salt and turmeric powder. Give it 3-4 whistles. The dal should mash well.
Once done, whisk it and keep it aside. Heat ghee and temper mustard seeds. Then add curry leaves, green chilies, asafoetida, and turmeric powder.
Saute for a minute and then add the cooked mashed dal.
Add water to get the desired consistency. Then add Goda masala, fresh coconut, jaggery, and kokum.
Give it a stir, add salt and chopped cilantro and continue to cook it for 12-15 minutes on medium flame.
Keep stirring at regular intervals and the dal will thicken. Check the seasoning of this Maharashtrian amti dal and add anything if required.
Take it off the flame, garnish with some more cilantro and serve with steamed rice. Always add a dollop of ghee over it as that elevates the taste of this kokum amti and rice when served together.
MY SIL had her fill (rhyme was a coincidence) of this Kokum Amti and I was left with a smile on my face.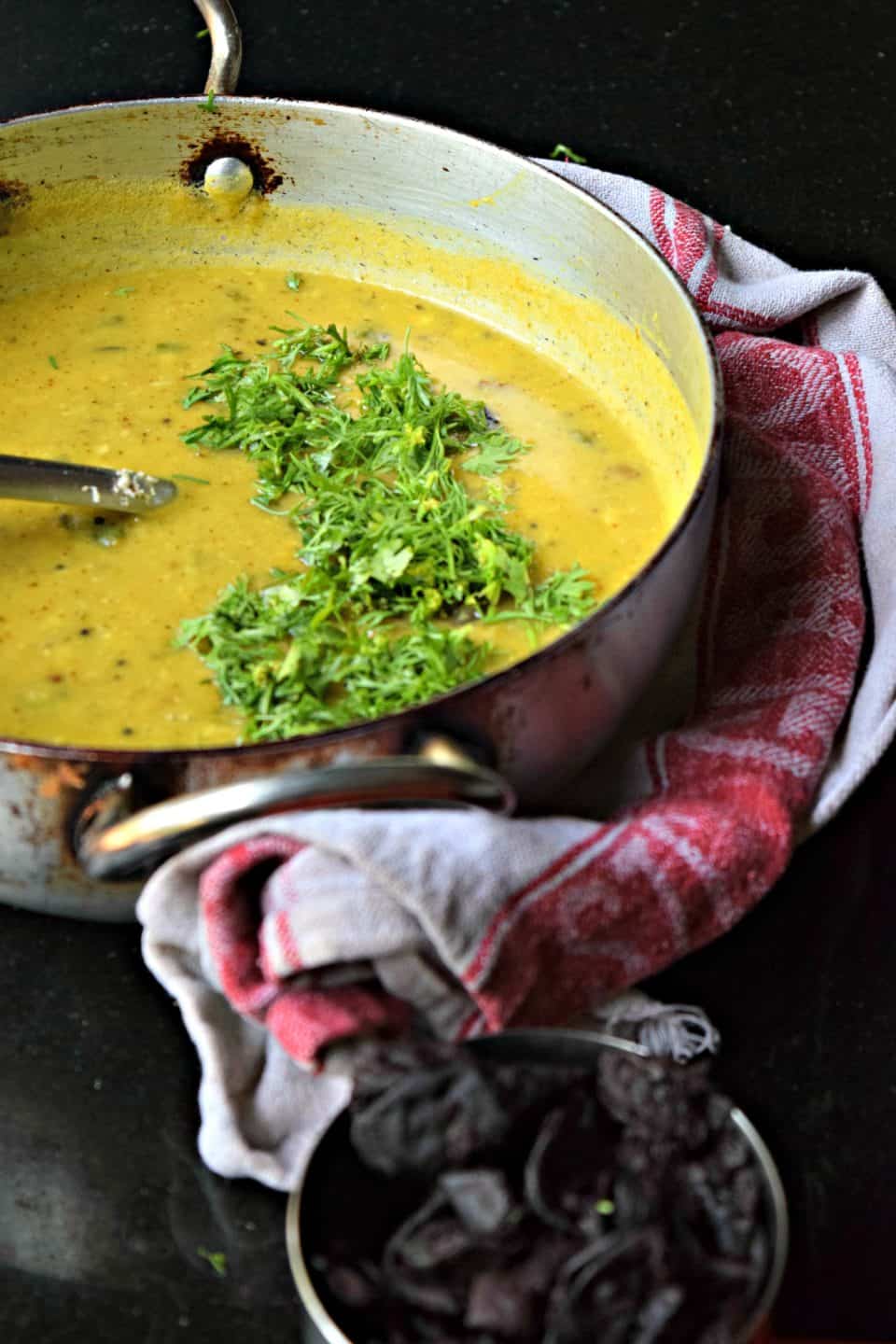 Kokum Amti/Dal is a popular Maharashtrian dish and is made more along the coastal line of the state. Kokum provides a sweet, sour, and tangy taste to this dal.
Jaggery and coconut along with goda masala give it the authentic feel of Maharashtrian cuisine. This is comfort food for us.
This is one of those dal recipes that you will be eating on repeat!